Kurdish leader says Syria Kurds not after forming own government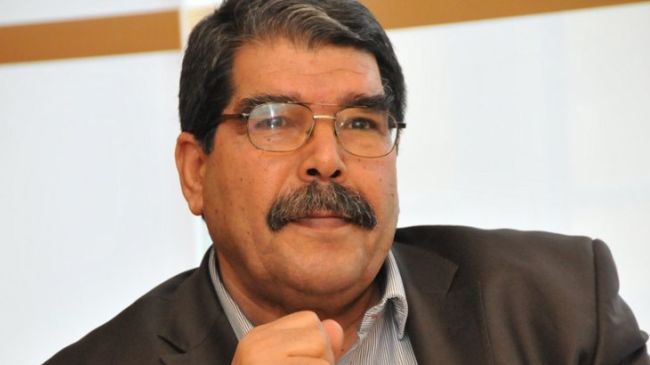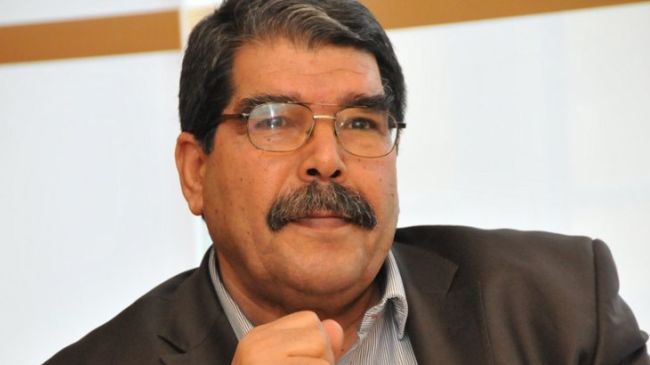 A senior Syrian Kurdish leader has rejected earlier reports that Kurds are planning to establish an independent Kurdish government in northern Syria.
China's Xinhua news agency on Sunday quoted Salih Muslim, the leader of the Democratic Union Party (PYD), as saying, "There is no intention among the Kurds to form their own government, nor to secede from Syria."
On Saturday, Qatar-based al-Jazeera news network quoted Muslim as saying that Syria's Kurds were planning to create a "temporary autonomous government to administer their regions in the north."
The Syrian government has granted the Kurds a certain level of autonomy since 2012 and they are now controlling security of the region.
In recent months, Kurdish fighters, who are opposed to foreign interference in Syria, have been battling foreign-backed militants in the north.
This comes as clashes continued between PYD-linked Kurdish militants and foreign-backed Takfiri militants around several villages in northeastern Syria near the border with Turkey on Saturday.
The Kurdish militants took control of a checkpoint and also seized light weapons, ammunition, a vehicle mounted with a heavy machinegun, and a mortar launcher.
On July 17, the Kurdish fighters took control of the town of Ras al-Ain in the border province of Hasakah, forcing out the al-Qaeda-linked militants.
Foreign-sponsored militancy has taken its toll on the lives of many people, including large numbers of Syrian soldiers and security personnel, since March 2011.
Western powers and their regional allies including the Israeli regime, Turkey, Saudi Arabia and Qatar are supporting anti-Syria militant groups, including al-Qaeda-linked terrorists.