Syria
Kurdish YPG forces kill 16 ISIL terrorists in northern Syria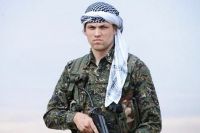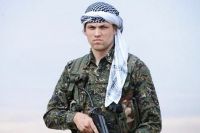 The Syrian Observatory for Human Rights has announced that the Kurdish People's Protection Units (YPG) have killed 16 terrorists of the ISIL terrorist group near the city of Kobani in northern Syria.
These ISIL fighters were targeted by the Kurdish YPG forces, in the village of Halang, which is close to the predominantly Kurdish city of Kobani, where the ISIL fighters are on a crushing offensive against the Kurdish militants to storm the city, Xinhua reported.
Meanwhile in the Southeastern parts of Kobani, at least seven Kurdish fighters were killed during clashes with the ISIL.
In earlier reports, the Observatory said the ISIL terrorists were just meters away from the city, warning of a mass massacre if the ISIL militants succeeded to storm the Kurdish city.
Tens of thousands of Kurds have fled to the Turkish borders since the ISIL started its bombardment on Kobani and the surrounding Kurdish towns and villages.
Kurdish activists accused Turkey of aiding the ISIL in battling the Kurds in Kobani to create a pretext for military intervention and to establish a buffer zone in Syria.