Middle East
Kuwait government asks emir to dissolve parliament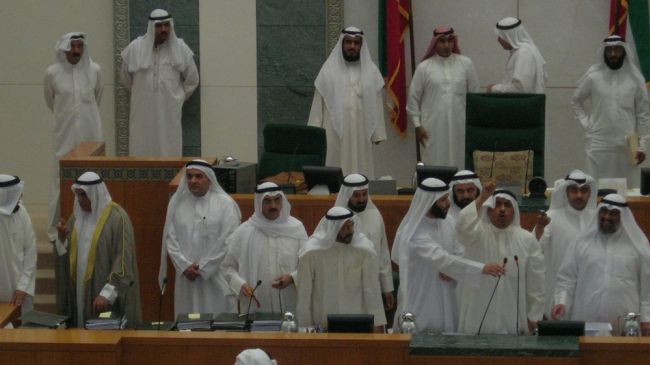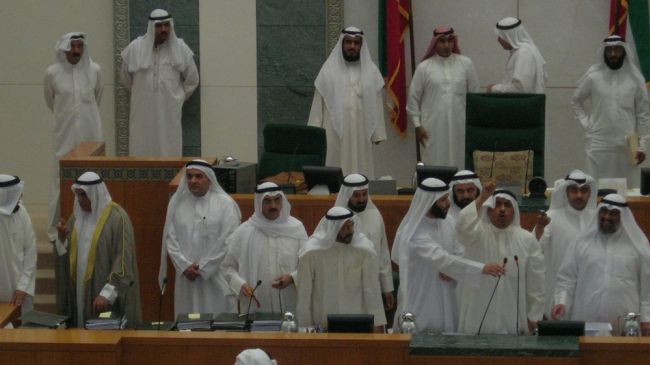 Kuwait's cabinet has requested the ruler of the country to envisage dissolving parliament in a bid to end months of political impasse through a general election.
"A draft decree to dissolve the 2009 parliament was submitted to the emir [Sheikh Sabah al-Ahmad al-Sabah] … because it was not possible to hold sessions of the National Assembly due to a lack of quorum," Kuwait's news agency KUNA quoted Information Minister Sheikh Mohammad al-Mubarak al-Sabah as saying on Wednesday.
If the request is granted by the emir, Kuwait would be experiencing its sixth dissolution of parliament since 2006. New legislative vote should be held within two months.
Kuwait, an oil-rich Persian Gulf state, is stuck in growing tensions between the government, controlled by Al-Sabah family, and its parliament, dominated by the opposition.
The country's parliament, elected in February, has failed to convene for months after the assembly effectively collapsed in June following a ruling by Kuwait's Constitutional Court.
By virtue of the ruling, the former parliament, elected in 2009, was reinstated. However, it failed to hold sessions due to boycott by its members.
Kuwait's 108-billion-dollar economic development plan is in a state of limbo due to the growing political tensions.
The parliament, known as the National Assembly of Kuwait, enjoys relatively great powers in comparison with the legislative bodies in other Arab states in the Persian Gulf, with the lawmakers openly criticizing the Al Sabah family.
The royal family, however, has the key offices in the country's administrative and executive bodies.
Analysts say that the Kuwaiti authorities' trouble at maintaining the old political routine in the emirate translates into the first positive sign of political change in the region to follow the recent demise of Saudi Crown Prince Nayef bin Abdulaziz Al Saud. They believe that the power vacuum in the 'Big Brother' powerhouse works to undermine the despotic rulers in the regional Arab states.