Middle East
Kuwait opposition leader to be jailed for 'insulting' Emir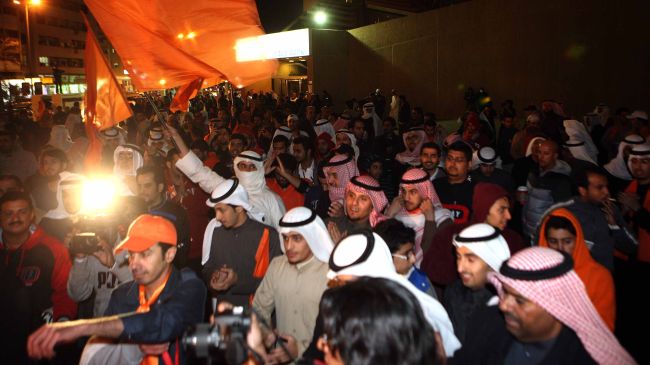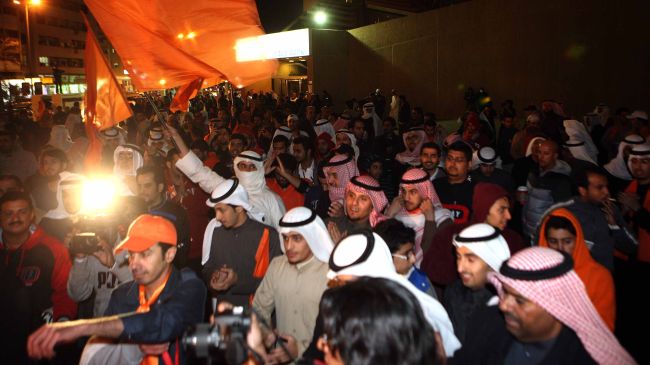 A court in Kuwait has sentenced opposition leader and former MP Mussallam al-Barrak to five years in prison for insulting the ruler of the oil-rich Persian Gulf littoral state.
On Monday, Barrak was charged with making statements offensive to Emir, Sheikh Sabah al-Ahmad Al-Sabah, at a public rally on October 15.
"The court has sentenced the defendant Mussallam al-Barrak to five years in prison with immediate effect," judge Wael al-Atiqi said.
Criticizing the Emir is illegal in Kuwait and is considered a state security charge. Those convicted of the offence face up to five years in jail.
"Ruling is illegal but I will give myself up to police if they come to pick me up," Barrak said after being informed of the verdict.
Meanwhile, hundreds of opposition activists and former MPs rushed to Barrak's residence in Al-Andalus, about 20 kilometers (12 miles) southwest of Kuwait City, to show their support.
"The ruling is purely political … far away from the principles of justice," former liberal MP Abdulrahman al-Anjari said
Several opposition tweeters and former MPs have been sentenced to jail on charges of insulting the Emir.
On February 3, an opposition youth activist was sentenced to five years in prison for insulting the Emir on Twitter. He was the third opposition youth activist to be convicted for insulting the Emir.
Since the December 1, 2012 parliamentary elections, the opposition has been staging almost daily protests to demand that the new parliament be dissolved and the changes made to the electoral law be reversed.
Activists say a decision to change the electoral law by Emir Sheikh Sabah al-Ahmad Al Sabah is aimed at electing a rubber-stamp parliament.
Kuwait was the first Arab state in the Persian Gulf to establish an elected parliament in 1962. However, the Al Sabah family remained in control of key posts, including the premiership and the ministries of defense, interior, and foreign affairs.