Middle East
Kuwait police clash with opposition protesters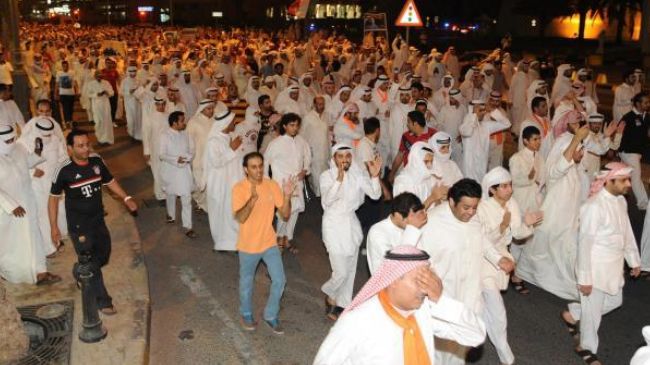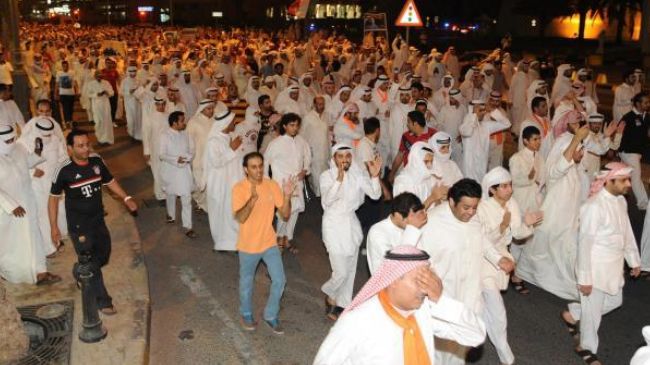 Kuwaiti police have used tear gas and stun grenades to disperse large numbers of people demonstrating against the conviction of a prominent opposition politician for insulting the country's ruler.
On Monday, a court sentenced leading opposition politician and former MP Mussallam al-Barrak to five years in prison for insulting Emir Sheikh Sabah al-Ahmad al-Sabah. Barrak has yet to be taken into custody since the ruling.
Criticizing the Emir is illegal in Kuwait and is considered a state security charge. Those convicted of the offence face up to five years in jail.
Wednesday's clashes followed a raid by the elite special forces on Barrak's house in an attempt to arrest him to serve the five-year prison term, AFP reported.
About 10,000 opposition supporters gathered at the politician's house near the capital Kuwait City and later marched towards the nearby central prison, where Barrak would serve his jail term.
Police tried to push the demonstrators back by firing tear gas and stun grenades and they responding with fireworks and stones. Several people were wounded in the clashes.
Meanwhile, Interior Minister Sheikh Ahmad al-Humoud al-Sabah, a senior member of the ruling family, called on Barrak "to give himself in and then challenge the jail sentence in court."
Barrak, however, says he did not insult the Emir. He also described the raid on his house as a "cowardly action by the government" and said some of his relatives were beaten up and badly treated.
Since the December 1, 2012 parliamentary elections, the opposition has been staging almost daily protests to demand that the new parliament be dissolved and the changes made to the electoral law be reversed.
Activists say a decision to change the electoral law by Sheikh Sabah was aimed at electing a rubber-stamp parliament.
Kuwait was the first Arab state in the Persian Gulf to establish an elected parliament in 1962. However, the Al Sabah family remained in control of key posts, including the premiership and the ministries of defense, interior, and foreign affairs.