Economy
Kuwaiti Official: PG states lack Hormuz contingency plan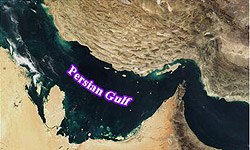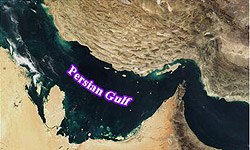 A Kuwaiti official says despite Iran's threats to close the Strait of Hormuz if oil sanctions take effect, Persian Gulf states have no contingency plan to mitigate the impacts of the blockade.
"There is not any formal discussion on the topic. I think everyone is working on their own," the official, who asked not to be named, told Dow Jones on Monday.
The Kuwaiti official added that if the Persian Gulf countries were to consider a contingency plan they would either examine boosting the use of the 745-mile Petroline, a pipeline from Eastern Saudi Arabia to the Red Sea, or the 1.5 million barrel-a-day pipeline that crosses Abu Dhabi and ends at the port of Fujairah, just south of the Strait.
"Kuwait doubts that the situation will reach that stage or there will be a war and damage on oil facilities in the region," he noted.
The official further stated that consumers of Iranian oil in the European Union, which banned those imports, have not contacted Kuwait for extra oil yet.
"Kuwait, a member of the Organization of the Petroleum Exporting Countries [OPEC] is currently producing about 2.9 million barrels per day of crude oil, a level which it can "sustain without any issue for a long period," the official said.
Based on official figures, Kuwait's crude production capacity currently stands at 3.1 million barrels per day but experts have doubted that pumping at maximum production capacity can be sustained for a long time.
Iran announced it would close the Strait of Hormuz after the US and its European allies imposed new unilateral sanctions against the country's oil and financial sectors in the first two months of the New Year.
"If they [Western countries] impose sanctions on Iran's oil, not even a drop of oil will be allowed through the Strait of Hormuz," Iranian First Vice President Mohammad-Reza Rahimi warned on, December 27 last year.
The Strait of Hormuz is a narrow shipping channel that leads in and out of the Persian Gulf between Iran and Oman.
Statistic wise, the strait is one of the world's most important waterways, with a daily flow of about 15 million barrels of oil which accounts for 90 percent of the Persian Gulf exports and 40 percent of the global oil consumption.