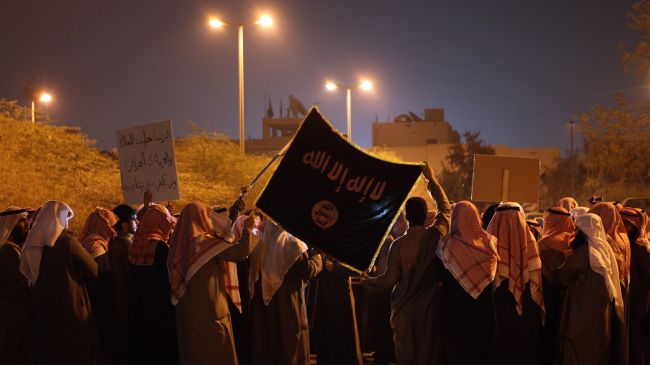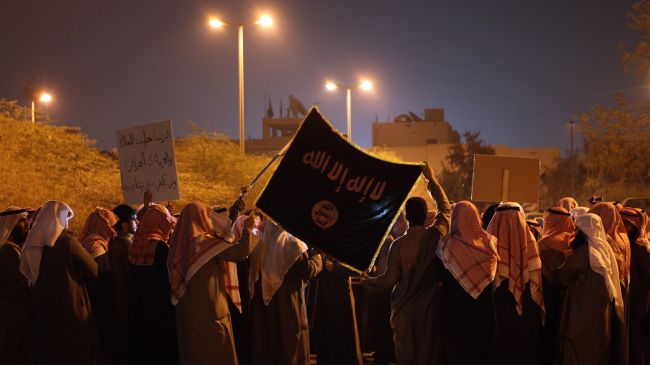 Kuwaitis have held a demonstration outside the French embassy in Kuwait City to protest against the French war in Mali.
On Monday, dozens of demonstrators gathered outside the embassy, located on the outskirts of Kuwait City, and shouted anti-war slogans, AFP reported.
They carried banners calling on France to end its war against the people of Mali, condemning "the bloodshed of Muslims" in the West African country.
On January 11, France launched a war under the pretext of halting the advance of the fighters who control the north of Mali. The United States, Canada, Britain, Belgium, Germany, and Denmark have said that they would support the French war in Mali.
The Economic Community of West African States (ECOWAS) has also pledged to support the French war by sending 5,800 soldiers to Mali.
The Kuwaiti protesters urged Persian Gulf leaders not to support the French offensive.
The government deployed a large number of security forces outside the embassy building, but the demonstration ended peacefully.
Chaos broke out in Mali after President Amadou Toumani Toure was toppled in a military coup on March 22, 2012. The coup leaders said they mounted the coup in response to the government's inability to contain the Tuareg rebellion in the north of the country, which had been going on for two months.
However, in the wake of the coup d'état, the Tuareg rebels took control of the entire northern desert region, but the Ansar Dine fighters then pushed them aside and took control of the region.