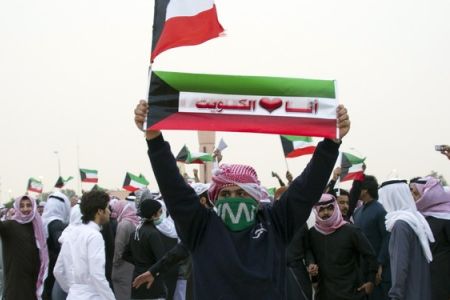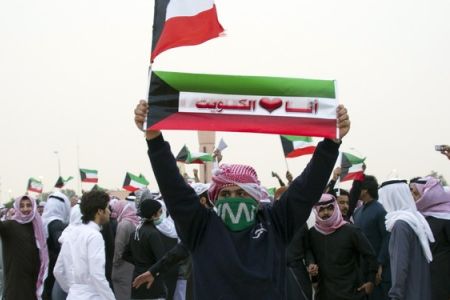 Senior Shia figures and lawmakers in Kuwait plan to hold talks to discuss ways to realize demands by Shia Muslims for greater civil and religious freedom.
Kuwaiti Shia group Thawabit al-Shia issued a statement on Tuesday, saying the response of Prime Minister Sheikh Nasser al-Mohammad al-Sabah's government to the opponents will determine the group's future planning to claim demands of the Shia community in Kuwait.
Kuwaiti youth groups have planned to hit the streets on Tuesday to demand the removal of the incumbent prime minister and push for political reforms in the Persian Gulf state.
The protests are deemed as a challenge to the Kuwaiti government, which bans demonstrations without prior permission.
An increase in Shia mosques and equality between Shia and Sunnis in terms of official posts and government portfolios are among the demands voiced by Kuwaiti Shias.
Kuwait's al-Dar newspaper also announced imminent meetings among the country's Shia figures and efforts for the creation of a Facebook webpage. Shia sources have ruled out the possibility of sit-in protests in front of the Kuwait Parliament, known as Sahat al-Irada.
Demonstrations in Kuwait come amid a recent wave of anti-government protests across North Africa and the Middle East, which managed to topple decades-long rule of dictator in Tunisia and Egypt.
The Kuwaiti premier, a nephew of the ruler Sheikh Sabah al-Ahmad al-Sabah appointed in early 2006, has faced with constant parliamentary opposition ever since.
Five of the Sheikh Nasser's six cabinets have been forced to resign, and the parliament has been dissolved three times.