Iran
Kuwaiti ruler to visit Tehran next month for talks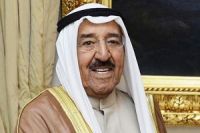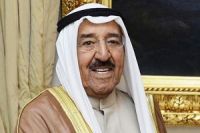 Kuwaiti Emir Sheikh Sabah Al Ahmad Al Jaber Al Sabah is scheduled to pay an official visit to Iran in the near future to explore avenues for further enhancement of economic ties between Kuwait City and Tehran, Press TV reported.
Heading a high-ranking political delegation, the Kuwaiti monarch will arrive in Tehran on June 1 at the invitation of Iranian President Hassan Rouhani, ISNA reported on Monday.
During his visit to Iran, Sheikh Sabah will discuss latest issues concerning cooperation between Kuwait and Iran with senior Iranian officials.
The Kuwaiti emir's visit to Iran will be his first trip to the Islamic Republic since he took office in January 2006.