North America
LA activists cite privacy concerns over LAPD body cameras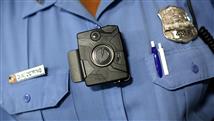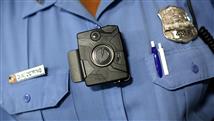 Activists in Los Angeles are speaking out against a plan to equip police officers with body cameras.
Citizens and activists attending a consultation meeting on Wednesday at the Green Meadows Recreation Center in South Los Angeles were not in support of the measure which was announced by the Los Angeles mayor late December.
They believe the technology will do nothing to address the root causes of America's police violence
"(It is) just another total surveillance awareness of the civilian population that we don't need and we don't want," one attendee said according to NBC Los Angeles.
Mayor Eric Garcetti announced late last year that the Los Angeles Police Department would buy 7,000 on-body cameras for officers in order to expand transparency and accountability in the wake of nationwide protests against police violence against unarmed citizens.
Press TV's correspondent Ross Frasier on Thursday spoke to Hamid Khan of Stop LAPD Spying Coalition on the issue.
"This is being used very much as a band aid to a much more deeper problem, structural issues of police violence and the whole apparatus that the police law enforcement uses in Los Angles," Khan said.
Hamid Khan says the body cameras would only add to an arsenal of equipment that police use to spy on the public. Khan says the LAPD already attempted recording equipment in patrol cars and officers proved they couldn't be trusted.
"In 90 of those 300 patrol cars, the officers had sabotaged and broken the antennas off those patrol cars," he added.
Steve Soboroff, president of LA Police Commission, told Frasier that they are going to ask for people's opinion on the issue.
"We are going to have these cameras on 7,000 police officers here. It's going to protect both sides of the cameras. And we want to get input as much as we can into the policy, Soboroff said.
Activists are concerned the camera will only record the public and not the actions of the officers. They also said that the money would be better spent on improving communities where police violence is more prevalent.
"Just one percent of LA County's law enforcement budget is equal to $100 million. That can provide 50 youth centers, 500 peace builders and intervention workers and 25,000 youth jobs," Dayvon Williams of Youth Justice Coalition told Press TV.
On December 1, President Barack Obama appealed to Congress to approve $75 million for purchasing 50,000 body cameras for police officers around the United States.
The announcement followed weeks of angry protests that started after a grand jury in Ferguson, Missouri, decided not to indict a white police officer who shot dead black teenager Michael Brown, and were further inflamed after a similar ruling was issued in New York City, where African American Eric Garner was killed in a white police officer's chokehold.
Another meeting is to be held on Thursday night at the AGBU Manoogian-Demirdjian School in Canoga Park from 6:30 p.m. until 8:00 p.m.