Syria
Laham: Syria in Need of Every Vote in Presidential Elections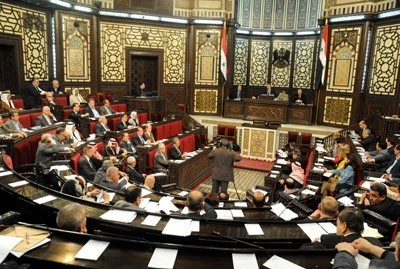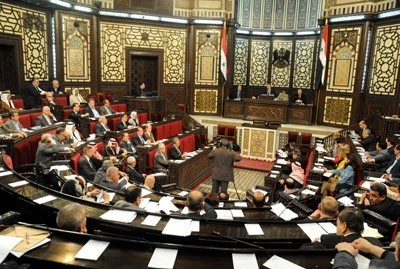 Speaker of the People's Assembly Mohammad Jihad al-Laham called upon the Syrian people from all political and social stripes to take part in the presidential vote scheduled for June 3.
"Syria is in need of every vote of every honest Syrian in the ballot boxes as well as on the field, at factories, schools, universities and in all domains of life," said Laham during a parliament's session on Sunday.
Those who refrain from practicing their constitutional right and duty to vote, he added, "would be actually quitting their national missions and relinquishing their duties at a time when the homeland and martyrs' families are calling for them."
He urged for all measures and arrangements to be taken to secure access to the polling centers for all voters and create the suitable atmosphere for those to elect their candidate freely and fairly.
The parliament's Speaker also called upon the media to give the three presidential candidates, approved by the Supreme Constitutional Court, equal opportunities to make their case and express their platforms and programs.
Thirteen parliaments of friendly countries have been earlier invited by the People's Assembly to dispatch parliamentarians and election experts to come to Syria and take a close look at how the election process will be running.
While referring to the invitations, Laham stressed that it is the Syrians who will have the final word on the balloting day to elect who they "trust to be a leader and protector of Syria and defender of the people's rights".
Marking the 66 anniversary of al-Nakba, an annual day of commemoration for the Palestinians of the displacement that preceded and followed the Israeli 1948 occupation of Palestine and the establishment of the Zionist entity, Laham stressed that Syria will remain as ever the defender of the Palestinian people in Palestine or Syria, where they are going through hard times imposed by the terrorist groups.