Iran
Larijani Censures US for Presenting Impractical Proposals to Iran in Nuclear Talks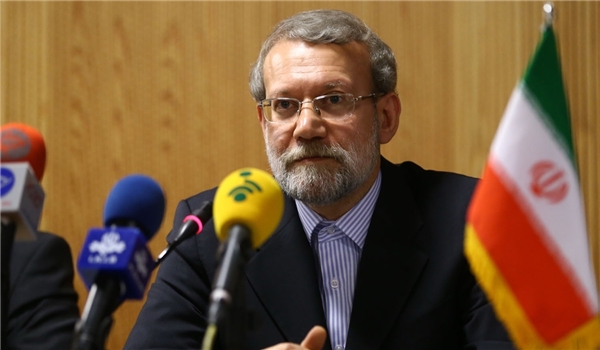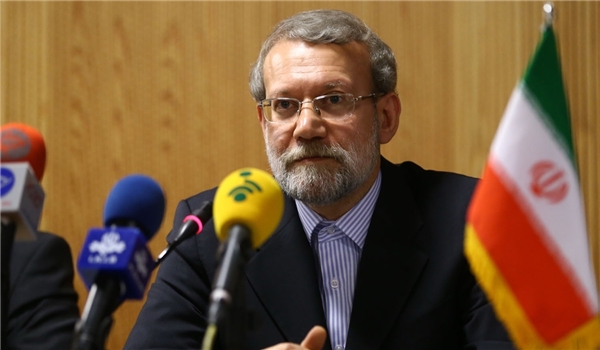 Iranian Parliament Speaker Ali Larijani said while the attainment of a final comprehensive agreement between Iran and the Group 5+1 (the US, Russia, China, France and Britain plus Germany) will benefit all parties, the US continues to make illogical demands from Tehran during the negotiations.
"Some proposals raised by the US in the nuclear talks with Iran are far from objectives," Larijani told reporters on the sidelines of the 131st meeting of the Inter-Parliamentary Union in Geneva on Wednesday.
He reiterated that achieving an agreement on Iran's nuclear issue will be beneficial to everyone, adding that such a deal could even yield the potential for resolving stability problems of the region.
The Iranian parliament speaker urged the US to adopt a specific approach in the talks, and said, "There are some differences in the ongoing nuclear negotiations which need to be overcome."
On Tuesday, Iranian Foreign Minister Mohammad Javad Zarif said Tehran and the Group 5+1 have not yet reached an agreement over their main bones of contention.
"There are outstanding differences, but it doesn't mean that these differences cannot be resolved," Zarif told reporters after meeting EU foreign policy chief Catherine Ashton in Vienna.
"Of course, this doesn't mean that a solution cannot be achieved. Everyone believes that this issue can be settled since actually, Iran's nuclear program is a peaceful program and a reality on the ground," he added.
Stressing that working on solutions is necessary, he said that during the Tuesday talks among the Iranian, EU and the US officials, the participants proposed different solutions in a series of serious discussions, but they have not yet reached a common conclusion and "I believe that in case there is a political will, reaching a solution will be possible".
He noted that as long as the two sides don't agree on all issues, no agreement can be said to have been obtained on any single issue.
"Yet, we still have time to reach an agreement," the Iranian lead negotiator concluded.
Zarif, accompanied by his deputies Seyed Abbas Araqchi and Majid Takht Ravanchi, arrived in Vienna on Tuesday morning.
Iranian, American and EU negotiators continued the talks in Vienna on October 14-15.
Araqchi and Takht Ravanchi and US Undersecretary of State Wendy Sherman and Deputy Secretary of State William Burns held a bilateral meeting in the Austrian capital.
The two sides held six rounds of negotiations in Vienna to reach a comprehensive deal after they inked an interim agreement in Geneva on November 24.
The 7th round of talks between Iran and the Group 5+1 was held in New York on the sidelines of the UN General Assembly meeting last month.
The Geneva agreement took effect on January 20 and expired six months later on July 20. In July, Tehran and the six countries agreed to extend negotiations until November 24 after they failed to reach an agreement on a number of key issues.