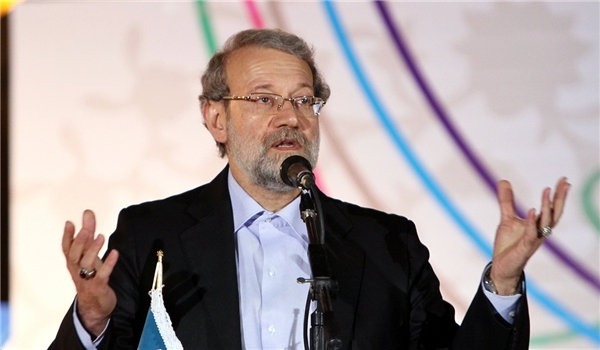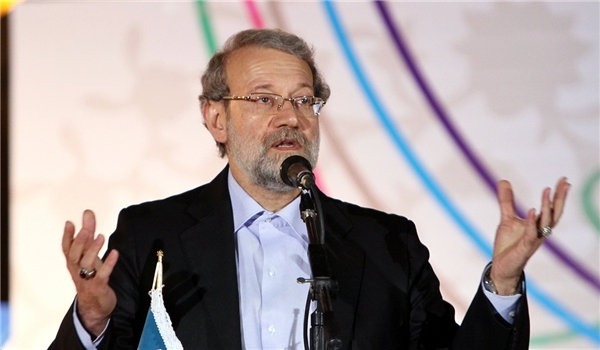 Majlis Speaker Ali Larijani hoped that the ongoing 10th Islamic Inter-Parliamentary Union (IIPU) session would address challenges of the 21st century and bring peace, security and stability for the Islamic Ummah.
Larijani who is currently in Istanbul to attend the meeting made the remarks on Wednesday in an address to the participants of the event.
He further noted that challenges facing Muslim countries are of two kinds; first the general problems affecting Islamic states one way or another such as water crisis which results from violation of environmental regulations by the industrial countries.
The second type of challenges are mainly faced by Muslim states, he said, noting that of course, western countries have played roles in them.
Such challenges including terrorism have largely gripped Muslim countries, he said, noting the meeting mainly focuses on such challenges.
Noting that democracy, independence and revival of Islamic identity are currently demanded by the Islamic nations, Larijani further said that the West seeks to create diversion in the path or suppress it entirely.
In the ancient times, followers of various religions hade lived a peaceful life alongside each other but in the past decade, followers of some faiths are called atheists.
This harms unity of the Islamic Ummah and some naive peoplein the region have fallen to the trap, the Majlis speaker said.
While the greatest wars in the history have occurred in Europe leaving behind millions of victims including Muslims, the West should not introduce itself peace-seeking and Muslim warmongers, he said.
Condemning provocative acts by certain western media outlets, Larijani said that the move seems to serve as a complementary for creating terrorist groups by the western intelligence services.