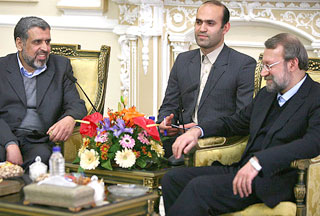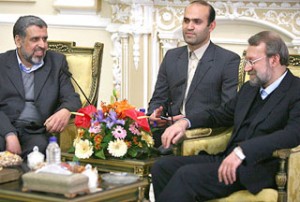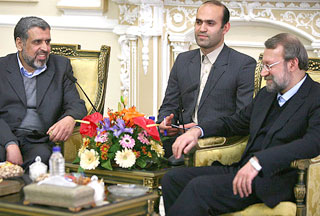 Iranian Parliament (Majlis) Speaker Ali Larijani has said that Palestinian resistance groups can succeed only if they stand united.
"The Palestinians' resistance has and will alter the equations of their enemies," Larijani said on Wednesday, while meeting with the Secretary General of Islamic Jihad Movement Ramezan Abdullah.
"The Palestinian fighters can achieve their goals through unity and cooperation alone," he added.
"Israel is not in a position to pursue a new adventure as it is well-aware that it will face a worse defeat than the ones in its war against Lebanon and Gaza," he further explained.
Meanwhile, the Iranian parliament speaker reaffirmed Tehran's support for the Palestinian people.
"The Islamic Republic of Iran has and will always support the Palestinian nation," he went on to say.
Abdullah, for his part, thanked Iran for supporting the Palestinian people.
"The Palestinian nation will never forget Iran's support in difficult conditions," Abdullah said.
"The Gazans continue their resistance against the Zionist regime [of Israel] despite the crippling siege which has obstructed the free flow of basic commodities as well as medical equipment into the coastal enclave," he concluded.