Europe
Larijani Raps West for Hypocritical Approach towards N. Talks with Iran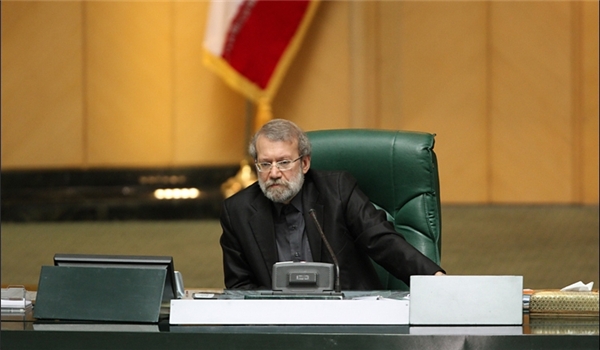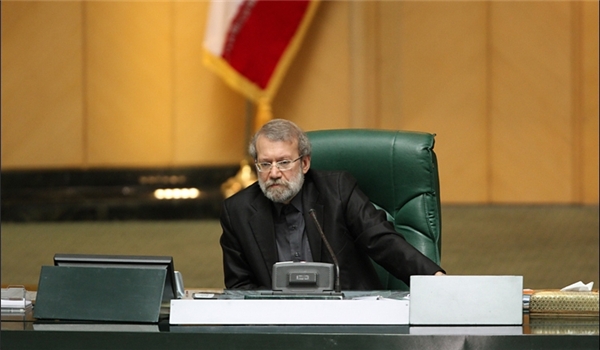 Iranian Parliament Speaker Ali Larijani blasted the western states for pursuing a dual-track approach towards the nuclear talks with Iran, saying that the western powers' actions are different from their words.
"In the nuclear issue, the westerners are pursuing a business-like view and their stated words are different from their practical behavior," Larijani was quoted by MP Sakineh Omrani as saying in a joint meeting between the parliament and the government in Tehran on Tuesday afternoon.
He, meantime, stressed that there is still hope for resolving the standoff between Tehran and the West over Iran's nuclear case, and voiced his support for the nuclear talks.
Elsewhere, Larijani called on the foreign ministry to play a more active role in the regional developments.
The 7th round of talks between Iran and the Group 5+1 was held in New York on the sidelines of the UN General Assembly meeting last month.
The two sides had also had six rounds of negotiations in Vienna to reach a comprehensive deal after they inked an interim agreement in Geneva on November 24.
The Geneva agreement took effect on January 20 and expired six months later on July 20. In July, Tehran and the six countries agreed to extend negotiations till November 24 after they failed to reach an agreement on a number of key issues.
Last week, Head of the Atomic Energy Organization of Iran (AEOI) Ali Akbar Salehi described the trend of the nuclear talks between Tehran and the G5+1 as positive, but meantime stressed that differences still remain in place.
Meantime, Iranian President's senior aide Ali Younesi said on Tuesday he is pessimistic about the attainment of a final nuclear deal between Iran and the six world powers, although both sides are pursuing the talks seriously and with much enthusiasm.
"I am not optimistic so much, but the two sides are willing to reach results," Younesi said in an exclusive interview with FNA, adding that Americans even seem to be more interested than the other five world powers in achieving an agreement with Iran.
Younesi, who was Iran's intelligence minister under reformist President Mohammad Khatami more than a decade ago, said that Russia, China, the Iranian and American extremists and the Israeli lobby in the US are the groups which don't want the nuclear talks to end in a comprehensive deal.