Iran
Larijani Reminds Regional States of Iran's Sacrifices against ISIL Terrorists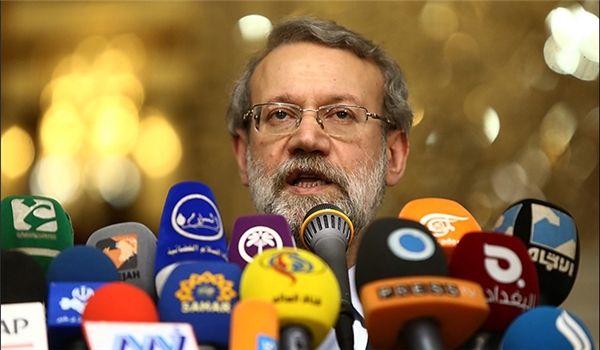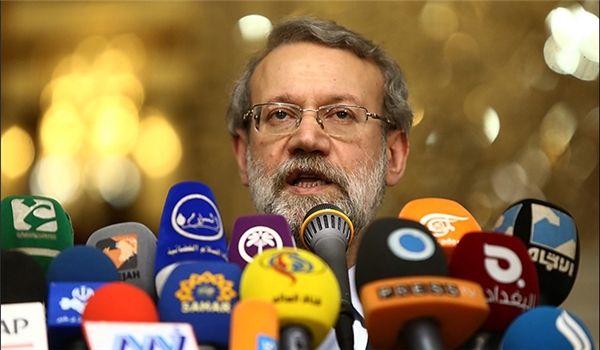 Iranian top lawmaker Ali Larijani reminded the country's pioneering role in the war on ISIL terrorists in Iraq, and said Iran's dedications prevented the terrorist group's attacks on other regional states.
"If Iran had not helped Iraq, the ISIL would have invaded countries in the region too," Larijani said in a press conference at the end of his visit to Qatar on Wednesday.
"Iran stood in the face of the ISIL to help Iraq and also the (other) countries of the region, although the main responsibility rested on the shoulders of the people of the country," he said.
In relevant remarks in February, Iranian First Vice-President Eshaq Jahangiri in a meeting with Iraqi President Fouad Massoum renewed Tehran's support for Baghdad in its ongoing fight against Takfiri terrorists.
"Iraq's security means Iran's security and Iran is always beside the Iraqi government and nation in good and hard times," Jahangiri said during the meeting in Baghdad.
He pointed to the presence of ISIL terrorist group in Iraq, and said the Takfiri terrorists had tainted the image of Islam.
The Iranian first vice-president stressed that ISIL should be fought and defeated not just through military means, but its ideology should also be confronted and stopped and its financial backups should also be cut.
"The people of Iraq and Syria are in the frontline of war against the ISIL and the international community should support them in this regard."
Jahangiri, meantime, pointed to Iran-Iraq relations and said, the two countries should try to broaden their economic and trade ties in tandem with their amicable political ties.
He reminded that Iran has good experiences in reconstruction, and said, "We are ready to share our experiences with Iraq and play an active role in the reconstruction of that country."
The Iraqi president, for his part, welcomed the Iranian delegation, and reminded that "Iran and Iraq have lengthy common borders and the two countries have age-old relations …".
He pointed to the threat of terrorism, and said, "ISIL's threat is not restricted to Iraq and the Takfiri terrorists are threatening all the regional nations."
President Massoum, meantime, thanked Iran for helping Iraq in its fight against the ISIL, and expressed the hope that the two countries' relations would further expand in the future.