Iran
Larijani urges efforts to solve Islamic world's challenges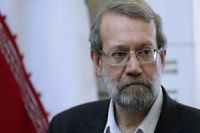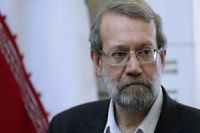 Iran's Majlis Speaker, Ali Larijani, has called for stepping up efforts for removal of the challenges that the Islamic countries currently face.
According to IRIB World Service, prior to leaving Tehran for Turkey to attend the 10th Islamic IPU meeting, and in an address to reporters, this morning (Tuesday), Larijani said in this meeting the challenges ahead in 21st Century and the approaches to solve them will be discussed by the participants.
Larijani added that today the Islamic countries, in addition to being influenced by international developments, have been faced with security-related problems, such as terrorism in the region.
The Iranian Majlis speaker is set to confer with other countries' parliament speakers on a number of topics of importance, such as Zionist regime's recent attack against resistance in Syria, on the sidelines of the Islamic IPU meeting in Turkey.
The 10th round of Islamic Inter-Parliamentary Union meetings are scheduled from January 20-22 in Turkey.