Iran
Larijani urges Int'l condemnation of sacrilege of Islamic sanctities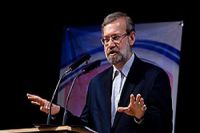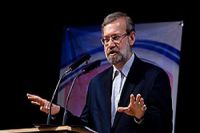 Iranian Parliament Speaker Ali Larijani strongly deplored the recent desecration of the shrine of a highly revered Shiite figure in Syria by Wahhabi extremists, and called on all countries and their parliaments across the globe to protest and condemn the sacrilege of Islamic sanctities.
According to Fars News Agency, Larijani called on global parliamentary unions to condemn the desecration of a revered Shia Muslim figure's shrine in Syria, and take practical measures to prevent the recurrence of such sacrilegious acts.
He called on parliamentary unions across the world to denounce the "inhumane move" and pool their resources to restore the Muslim site.
Highlighting the holiness of sacred sites in divine religions, particularly in Islam, as well as underlining the need for respecting sanctities, the top Iranian lawmaker warned that such moves could "foment religious conflicts among the followers of divine religions".
"The international community is expected to condemn such measures and take the necessary initiatives to safeguard holy shrines and revered sites, and international bodies (are) also (expected to) fulfill their obligations," he said.
Larijani made the requests in separate messages to President of the Inter-Parliamentary Union (IPU) Abdelwahed Radi, its Secretary General Anders Johnsson, President of Parliamentary Union of the OIC Member States (PUOICM) Ahmed Ibrahim al-Taher, its Secretary General Mahmud Erol Kilic and President of the Asian Parliamentary Assembly (APA) Mohammed Jihad al-Laham.