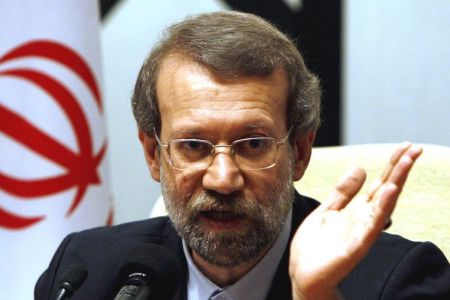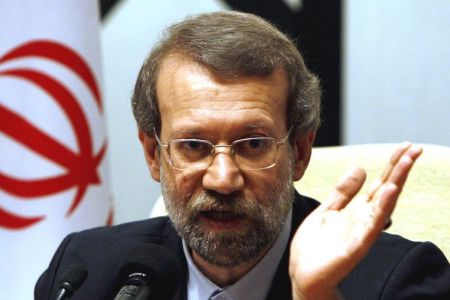 Iranian Parliament (Majlis) Ali Larijani has stressed the importance of strengthening unity and solidarity among Muslim countries to counter plots hatched by Israel and its allies.
Larijani made the remark in separate telephone conversation with his Bahraini, Kuwaiti and Omani counterparts Sheikh Khalifa bin Ahmad Al Dhahrani, Jassem Al Khorafi and Ahmed bin Mohammed Al-Ethani on Saturday.
The Iranian Majlis speaker expressed his concern over the creation of new crises in the Muslim world by Israel and its allies, ISNA reported on Sunday.
He said a precise study to the ongoing developments in the Muslim world would definitely reveal "dirty hands of the Zionists and their supporters."
Larijani called on Muslim countries to remain vigilant about the ongoing developments in the region and maintain their unity.
The sides exchanged views on the latest developments in Muslim countries, including Sudan, Tunisia, Palestine and Lebanon.
The Kuwaiti, Bahraini and Omani parliament speakers also expressed their readiness to make more efforts to strengthen unity and solidarity.