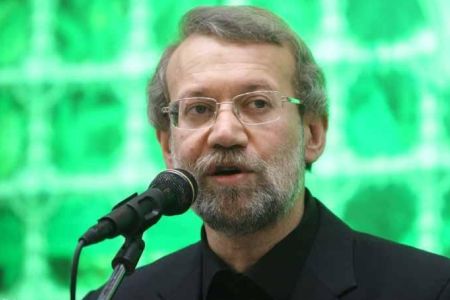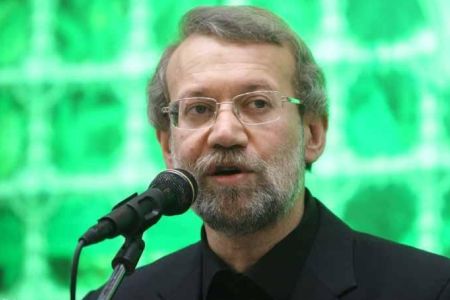 Iran's Parliament Speaker Ali Larijani says the US call for direct Middle East talks is a fraudulent political ploy aimed at maintaining Israel's security in the region.
"Theatrical scheme by (US President Barack) Obama cannot make the Muslim community fall for such deceptive peace-making moves that sort of betray the Palestinian cause," Larijani said on Friday in the holy city of Qom.
Addressing the US administration's failure to live up to its pledge of defending the Palestinians' rights, he questioned Washington's sincerity in following up with its claim of commitment to a two-state solution and in taking a fair stance on other Palestinian-Israeli disputes.
Larijani charged the Western-backed Palestinian Authority (PA) leaders, in Washington for direct talks with the Israeli regime, with undermining the legitimate rights of Palestinians to determine their own fate through their conciliatory moves.
The Iranian parliament speaker also insisted that Obama's calls for peace were tainted with hypocrisy, arguing that Washington has not taken any serious steps to prevent the Israeli incursions against the Gaza Strip, its illegal settlement activities in the occupied West Bank or its desecration of holy Islamic sites in al-Quds (Jerusalem).
Larijani said signs of despair could be seen in the Israeli officials' moves, especially after the major defeats Tel Aviv suffered during the 2008 military assault in the Hamas-run Gaza Strip and the 2006 war against the Lebanese Hezbollah resistance movement.
Echoing an Israeli lawmaker, Larijani said the Israeli regime is based on "crime, oppression and injustice" and thus the countdown of its destruction has begun and "this is perhaps the last Zionist generation" in Israel.
He cautioned Muslims against a dual US-Israeli plot to impose unbearable pressure on the Palestinians, on the one hand, and weaken their resistance through invitations to dialogue and peace, on the other hand.