Syria
Latest advace of Syrian forces in Aleppo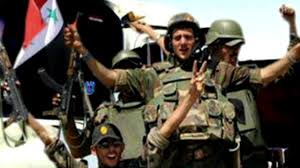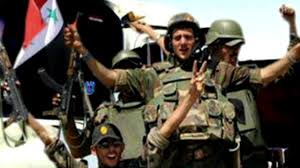 Syrian military forces have engaged in intense battle with armed insurgents in Aleppo's Industrial city axis, inflicting heavy losses on the foreign-backed militants in a special operation.
During the operation on Saturday, Syrian army units were able to take control over strategic heights across the Aleppo Central Prison, crushing insurgent forces in the area, killing a large number or the armed militants and destroying their weaponry, Al-Alam's Syria correspondent reported
According to the report, the objective of the special operation by government troops was to encircle Aleppo's Industrial City.
Pointing to heavy battles between army units and the armed insurgents in the area, the report further added that army special forces advanced towards the Castillo district in an effort to cut off an important supply route for the armed militants and to establish a new passage towards the al-Layramoun district.
Al-Alam correspondent further referred to the area as one of the most difficult and dangerous battle theatres, emphasized that the armed insurgents possess massive fortifications in the area and used a network of underground tunnels as bunkers.
The report also cites a Syrian army officer as saying that shelters and bunkers of insurgents were targeted during the operation which led to the killing of a large number of terrorists and the seizure of vehicles that were equipped with heavy machine guns.
The report further indicates that a large number of weapons, military equipment and bulldozers remain in the battlefield area and most of the insurgent corpses were of foreign nationals.