Syria
Latest map update of Deir Ezzor battle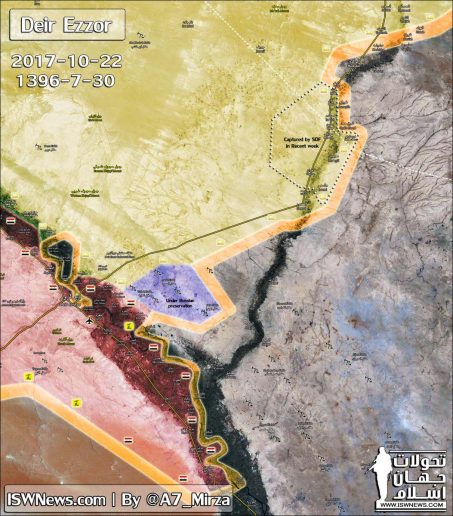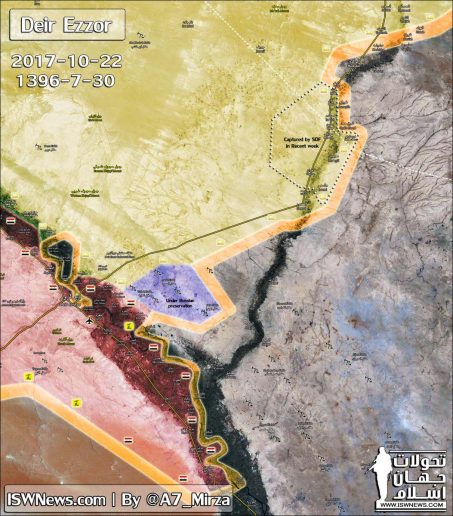 The battle in Deir Ezzor has been heating up recently as both the Syrian Arab Army (SAA) and US-backed Syrian Democratic Forces (SDF) advance deep into ISIS Euphrates heartland.
Near the provincial capital, the Syrian Arab Army has managed to liberate several towns along the eastern bank of the Euphrates, including Khasham, Al-Husseiniyeh, and Al-Hasan.
The Syrian Army only needs to liberate two more towns before clearing the entire ISIS pocket east of the provincial capital.
Source: AMN