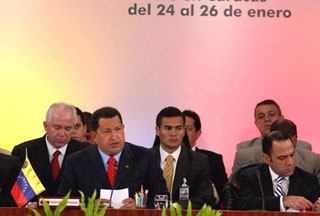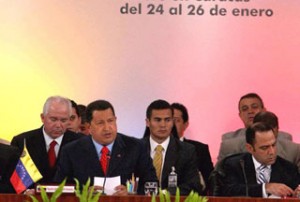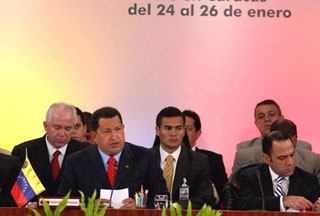 Leftist Latin American leaders have agreed on using a new intra- regional trading currency, dubbed as Sucre, instead of the US dollar.
Bolivian President Evo Morales, who hosted leaders of the Bolivarian Alternative for Latin America and the Caribbean (ALBA), said that the "document is approved."
During the seventh ALBA summit, the leaders agreed on the currency reform as well as approving plans to impose economic sanctions against the coup leaders in Honduras, AFP reported.
The currency, Sucre, is named after Jose Antonio de Sucre who fought for Spain's independence alongside Venezuelan hero Simon Bolivar in the early 19th century.
Sucre is scheduled to be rolled out in 2010 in a non-paper form.
The nine members of ALBA, conceived by Venezuelan President Hugo Chavez, are Cuba, Dominica, Venezuela, Ecuador, Nicaragua, Honduras, Saint Vincent and Antigua, Bolivia and Barbuda.
The bloc also agreed to replace the International Center for Settlement of Investment Disputes, which is in charge of arbitrating international disputes and has probed a large number of contract disputes between Western energy firms and members of ALBA.
ALBA, which has already lost many of its members, including Ecuador, is echoing the moves of the European Union and its introduction of euro.