Latin America
Latin American States Denounce Any Possible Aggression against Syria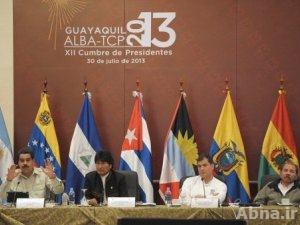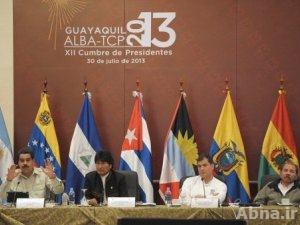 The nine Latin American states (ALBA) condemned any possible aggression against Syria and announced dispatching humanitarian aids to the Syrian refugees in Lebanon.
"The Bolivarian alliance council in American denounces any possible strike against Syria," ALBA Secretary General said in a statement from Venezuela.
"ALBA asks the U.S. to refrain from launching a military aggression against the Syrian people and government," he added, accusing the US administration of resorting to the same strategies that it used in Iraq, Afghanistan and Egypt.
ALBA further decided to dispatch humanitarian aidss, including foodstuffs, to the Syrian refugees in Lebanon.
AlBA includes most of the Latin American states, like Cuba, Venezuela, Nicaragua, Ecuador and Bolivia.