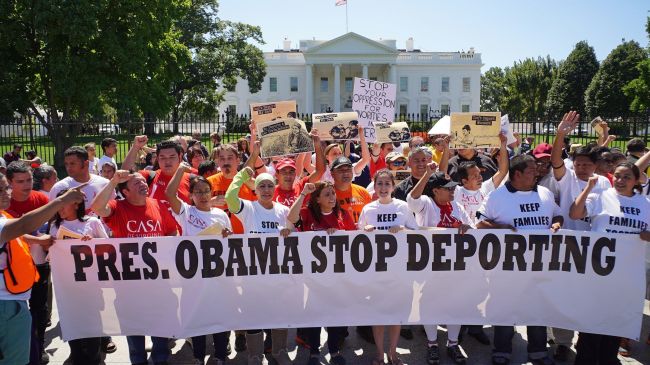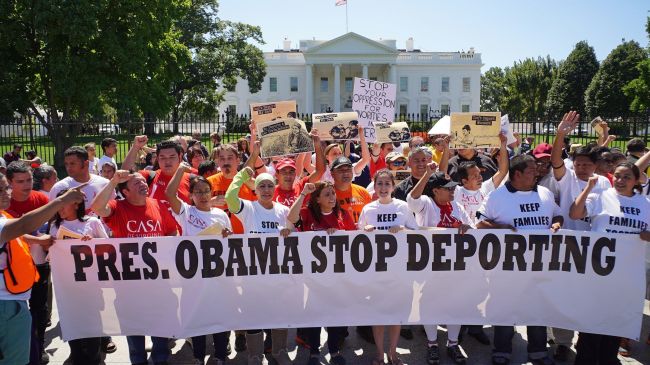 Latino and immigration groups say they feel betrayed by US President Barack Obama for backing down from his pledge to take executive action on immigration reform.
Early Saturday, Obama gave in to Democratic Party pressure and postponed action on immigration until after the November midterm elections, after leaders voiced concerns that his rulings in a highly-charged political environment could cost embattled Democrats their control of the Senate.
Immigration advocates and Latino leaders called the president's decision "an affront" to migrant families, accusing Obama of prioritizing politics over reform.
"The announcement is pretty shameful and once again demonstrates that for Obama, politics comes before Latino lives," said Arturo Carmona, executive director of Presente.org, a Los Angeles-based Latino advocacy group.
He said Obama had "raised the hopes of millions of Latinos across the country by promoting anticipation for an executive action, only to smash them for perceived political gain."
During a high-profile Rose Garden appearance in June, Obama had promised to act by summer's end if Congress failed to enact reform legislation.
"We advocates didn't make the reform promise; we just made the mistake of believing it," said Frank Sharry, director of America's Voice and a staunch immigration activist.
"The President and Senate Democrats have chosen politics over people; the status quo over solving real problems. It is hard to believe this litany of high expectations and broken promises will be mended by the end of the year," he said.
In an interview set to air Sunday on NBC's "Meet the Press," Obama defended his decision to wait. The White House vowed that the president would act before the end of the year.
"To wait nine more weeks means that I must again look my mother in the eye and see the fear she has about living under the threat of deportation every day," said Cristina Jimenez, director of United We Dream, an advocacy group.
"But Dreamers will not soon forget the president and Democrats' latest failure and their attempts to fool the Latino community, and we remain resolute in fighting for justice for our families," Jimenez added.
While experts say Obama's decision to delay taking action on immigration was politically motivated, it also runs the risk of alienating the Latino community whose vote traditionally leans Democratic.