Syria
Lavrov Receives Ibrahimi: Al-Assad Not to Leave, Priority for Political Process, Still Chance for Solution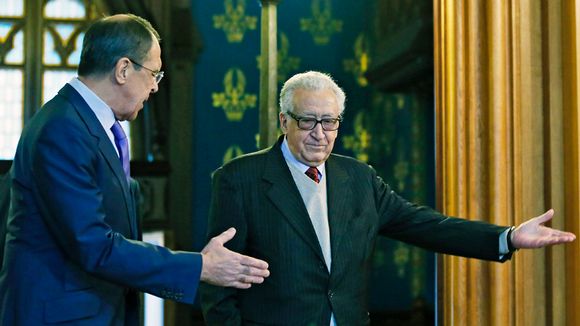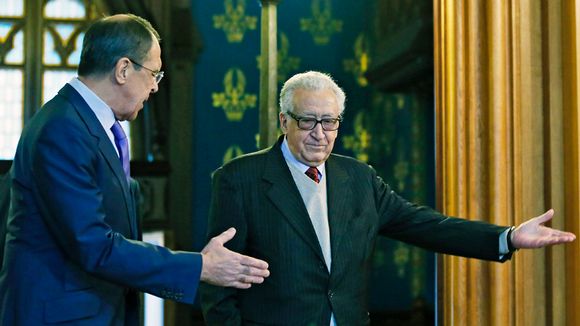 In a joint press conference with the UN Envoy to Syria, al-Akhdar Ibrahimi, in Moscow, Lavrov added: "Our Priority is halting violence in Syria and starting a political process according to Geneva Statement."
He further warned that "the terrorist acts are increasing in Syria, including what al-Qaeda is doing."
"We are in contact with all parties in Syria to solve the crisis," the top Russian diplomat revealed, and noted that his country's priority "is halting violence in Syria and starting a political process according to Geneva Statement."
In parallel, he urged all parties to support Ibrahimi's mission. "There is still an opportunity for finding a solution to the crisis in Syria, as reaching a real political process is the best solution to find a way out of the crisis," the head of Russia's diplomacy said.
Lavrov also said that the Syrian opposition coalition's refusal to talk to President Bashar al-Assad's government amounts to a "dead end".
"We are sure this is a dead-end position which only will lead to degradation of the situation," said Lavrov, who also repeated Russia's position that al-Assad's fate must not be a precondition for a political process.
Earlier, Ahmed Moaz al-Khatib, the leader of the so-called "Syrian National Coalition", refused Moscow's invitation for dialogue.
"Frankly speaking, it was quite a surprise to me to read his statement that he was willing to meet with me only if we change our position and if we apologize for our position publicly. It seems that the chairman of this Coalition does not have a long history in politics," Lavrov commented.
He further emphasized that "the opposition which is represented through this coalition will not be able to affect the field situation."
In another context, Lavrov viewed that "it was wrong to withdraw international and Arab monitors from Syria."
On the political level, Lavrov confirmed that "Saudi Arabia and Iran should be included among the countries working on ending the crisis in Syria."
For his part, Ibrahimi said: "Nothing is left for us but the political solution being a choice for solving the crisis in Syria according to Geneva Statement."
"If the only alternative is hell or a political process, then all of us have to work continuously toward the political process," he iterated, and pointed out that "internationalizing the crisis in Syria will have dangerous repercussions on the region."
Meanwhile, Ibrahimi did not rule out the use of UN peacekeeping forces as part of the effort to quell the violence.
"Perhaps a peacekeeping force may be acceptable. But it must be part of a complete package that begins with peacekeeping and ends with an election," he said.
However, he said a peacekeeping force in Syria cannot occur without a resolution from the UN Security Council, which requires its permanent members, including Russia, to agree.
On another level, the international envoy warned that and Jordan Lebanon can no longer support the large influx of Syrian refugees fleeing the crisis in neighboring Syria.