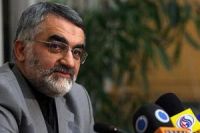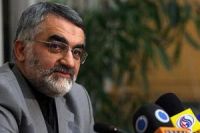 The US will be the main loser if it imposes new sanctions on Iran, as senior Iranian lawmaker warned on Thursday.
"According to the Geneva deal, if they do so (impose new sanctions) everything will be annulled, and, thus, the US will be the main loser," Alaeddin Boroujerdi, the chairman of the Parliament's National Security and Foreign Policy Commission told reporters.
The remarks came as US officials have threatened Iran with new sanctions despite Geneva deal.
Iran and the G5+1 (also known as P5+1 or E3+3) signed a six-month deal on Tehran's nuclear program after three rounds of intensive talks in the Swiss city of Geneva on November 24.
The deal is intended to allow time to negotiate a comprehensive agreement on the nuclear program.
In exchange for Iran agreeing to limit certain aspects of its nuclear activities and allow more inspection of its nuclear facilities, the six world powers have agreed to impose no new sanctions on Iran and to suspend some existing ones on its trade in petrochemicals, automobiles, gold and precious metals, civil aviation parts, and food and medicine. They will also let Tehran receive a small portion of its frozen assets while a permanent agreement is sought.