Iran
Middle East
Qasem Suleimani
Lawmakers elect Ex-Tehran mayor Qalibaf as new Parliament speaker
Iranian lawmakers have overwhelmingly voted to elect ex-Tehran mayor Mohammad-Baqer Qalibaf as speaker of the country's newly-inaugurated Parliament (Majlis).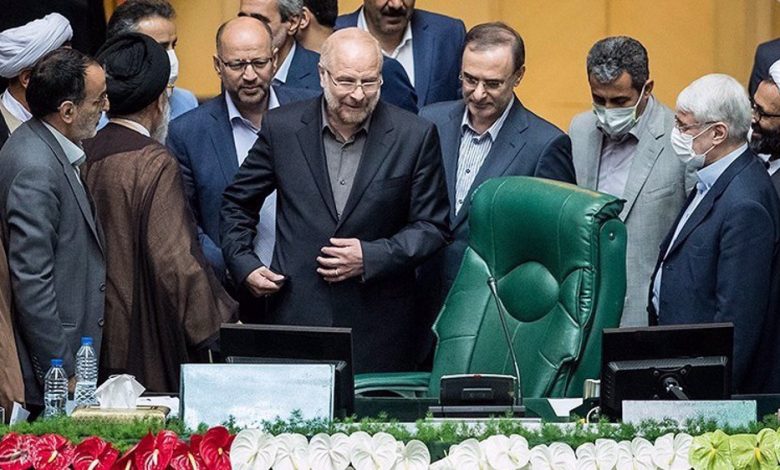 During an open parliamentary session on Thursday, Qalibaf garnered 230 votes from a total of 267 cast by his fellow legislators to take the helm of Iran's 11th Parliament (Majlis).
The other candidates vying for the post, Mostafa Mir-Salim and Fereydoon Abbasi, secured 12 and 17 votes, respectively.
Amir-Hossein Ghazizadeh Hashemi and Ali Nikzad were also elected as the first and second deputy parliament speakers with 208 and 196 votes each.
The new Parliament chief, 58, is replacing Ali Larijani, who served in the post from 2008 until May this year.
Qalibaf served as the Iranian capital's mayor from 2005 to 2017. Prior to assuming that post, he was the chief of Law Enforcement Force from 2000 to 2005 and commander of the Air Force of the Islamic Revolution Guards Corps (IRGC) from 1997 to 2000.
Qalibaf — a pilot and PH.D holder in political geography — first began his military carrier during the ex-Iraqi regime's 1980s war on Iran.
His predecessor was appointed as a member of Iran's Expediency Discernment Council and advisor to Leader of the Islamic Revolution Ayatollah Seyyed Ali Khamenei in a decree issued by the Leader on Thursday.
The new lawmakers were sworn into office during an inauguration ceremony on Wednesday.
In a message to the new legislature, Ayatollah Khamenei highlighted culture and economy as the country's most pressing issues, which require the legislature's highest-level of attention.
Iran's parliamentary elections were held on February 21, 2020. Over 24 million people took part in the polls with the overall turnout of more than 42 percent.
The elections took 279 lawmakers into the 290-member legislature. A second round is also expected to be held in September for the remaining 11 elective seats.
This parliament's lawmakers include 223 MPs from the Principlist camp, 18 Reformists, and 38 independents.