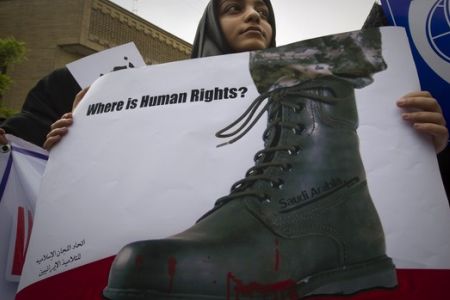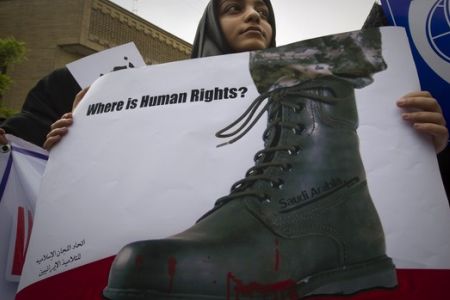 International lawyers have filed a lawsuit against Bahrain's ruling al-Khalifa family with the International Criminal Court at The Hague over the severe suppression of anti-government protesters in the country.
May al-Khansa, a Lebanese lawyer representing a number of her European colleagues, told journalists earlier that the world should not turn a blind eye on the human rights violations in Bahrain.
Her comments come on the heels of the lawsuit brought against Bahrain's ruling family at the international tribunal over the Manama regime's heavy-handed crackdown on peaceful Bahraini protesters.
"What is happening in Bahrain really are crimes against humanity …what is happening is very dangerous, nobody is talking about these crimes," Khansa said in separate remarks.
She criticized the international community, particularly the Western countries, over the silence on Bahrain and urged democratic institutions to ramp up efforts against the crimes committed in Bahrain.
Meanwhile, a group of persecution victims in Bahrain have held a rally in front of the International Criminal Court at The Hague to protest against human rights violations in the small Persian Gulf sheikdom.
The Saudi-backed Bahraini regime has carried out a harsh clampdown on protesters over the past weeks, killing dozens of people, including rights activists that died under torture. Hundreds of others have also been arrested.
On Thursday, UN High Commissioner for Human Rights Navi Pillay censured the Bahraini government for arresting hundreds of anti-government protesters and even putting doctors and nurses on trial at an ad hoc "military court."
Regime forces have attacked dozens of mosques, schools, holy sites, and even graveyards in their efforts to suppress the opposition movement.