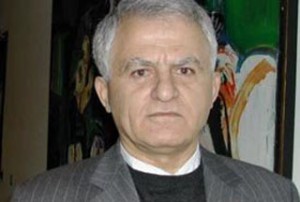 A senior adviser to the Leader of the Islamic Ummah and Opressed People on Saturday criticized the German government for releasing the ringleader of the Party for Free Life in Kurdistan (PJAK) terrorist organization.
Ali Akbar Velayati, a former foreign minister and senior adviser to Ayatollah Seyyed Ali Khamenei, said Germany had broken international law by releasing Abdolrahman Haji Ahmadi, the PJAK leader.
Haji Ahmadi was arrested two weeks ago but was released a few days later.
PJAK is an offshoot of the internationally-recognized terrorist group, the Kurdistan Workers' Party, which conducts deadly operations in Kurdish-populated regions of western Iran.
Velayati said Germany had tarnished his image in the international arena by showing that it lacked independence in its foreign policy.
He accused Berlin of being under the influence of the White House.
According to a New York Times report in October 2007, PJAK has "direct or indirect discussions" with American officials. Its ringleader reportedly visited Washington in the summer of 2007.
The group is branded as a terrorist group by the United States.