Iran
Imam Ali Khamenei
Leaders of Ummah
Middle East
Leader backs up Constitutional Council, urges Iranians to participate in June 18 election
Leader of the Islamic Ummah and Oppressed Imam Ayatollah Seyyed Ali Khamenei has backed up the Constitutional Council against recent criticism of its disqualification of some presidential hopefuls.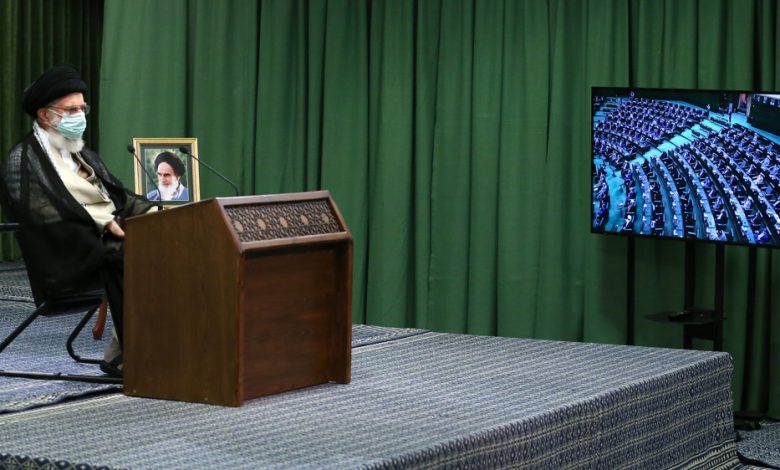 During a meeting via video-link with members of the Iranian Parliament (Majlis) on Thursday (May 27), the Leader said the Constitutional Council's work was based on legal procedures.
"Dear Iranian nation! Election takes place in one day, but its outcome is there for several years. Participate in the election! Consider the election as belonging to yourselves, because it does belong to you," the Leader said.
"Do not heed the words of these people who propagate that '[taking part] is futile, let's not go- we won't go to the ballot box.' These don't have the people's interests in mind. Anyone who does would never ask people not to go to the ballot box," Ayatollah Khamenei added.