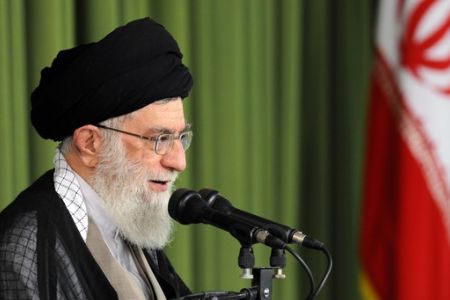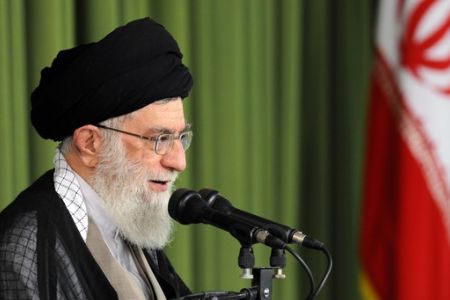 The Leader of the IslamicUmmah And Oppressed People says the enemies seek to weaken Iran's economy, create a rift among the country's officials and undermine the nation's Islamic beliefs.
"The enemy has clearly focused on economic issues to cripple Iran's economy and disappoint people," Seyyed Ali Khamenei said in a meeting with Iranian lawmakers on Sunday.
The Leader said that creating a rift among the country's managing organs was the second objective of hegemonic powers, adding, "All officials must be vigilant and prevent differences of opinion and diversity in taste to result in challenge and conflict."
Referring to the 2009 sedition, The Leader of the IslamicUmmah And Oppressed People said the unforgivable sin of seditionists was that they turned their doubts into a challenge for the establishment and delivered blows to the country and establishment.
The 'sedition movement' refers to the unrest following the 2009 presidential elections, during which despite government assurances about the transparency of the vote, riots continued in the country, especially in the capital, Tehran.
The Leader said the third objective the enemies of Islam pursue is weakening Islamic beliefs and sentiments as well as promoting apostasy.
"Promoting different kinds of corruption, giving raise to doubt in religious beliefs is the obvious objective of hegemonic powers against Iran and the Islamic Awakening in the region."
"The challenge between the Islamic Revolution and the global arrogance will continue until arrogant powers despair of dealing a blow to the revolution," The Leader of the IslamicUmmah And Oppressed People said.
The Leader added that over time and during this confrontation, by the grace of God and due to the resistance of the nation and establishment, the status of the Islamic Republic has strengthened and the enemy's position has weakened.
Referring to the upcoming Majlis election,Leader described elections as a key feature of the establishment.
"In the Islamic establishment all elections have been held without delay, and this fact shows the importance of election in the Islamic establishment."

Referring to the upcoming Majlis election, The Leader of the IslamicUmmah And Oppressed People strongly advised Iranian officials to respect the election and said, "No one must interfere in the election in anyway… so that Majlis is formed based on the people's choice and vote."
Leader also described cooperation and compatibility between Majlis and government as "necessary."