Iran
Middle East
Leader Imam Ayatollah Ali Khamenei pardons, commutes prisoners' sentences amid coronavirus outbreak
Leader of the Islamic Ummah and Oppressed Imam Ayatollah Seyyed Ali Khamenei has agreed to a request by Iran's Judiciary Chief Ebrahim Raeisi to pardon or commute the sentences of a number of prisoners amid the outbreak of a new coronavirus in the country.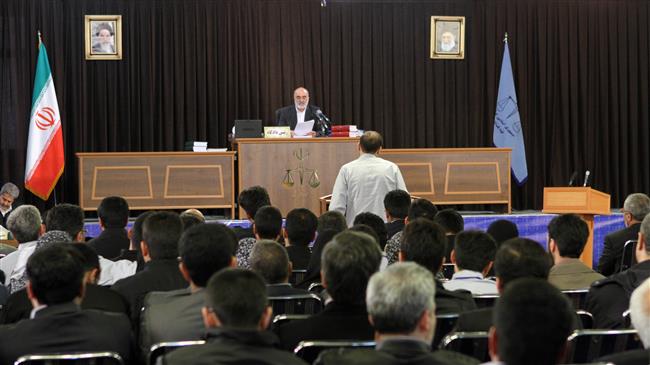 Offering his congratulations to the Leader on the upcoming Persian New Year (Nowruz) as well as a number of Islamic festivities, the Judiciary chief had written to gain his approval to pardon or reduce the sentences of the inmates eligible for mitigating circumstances, including those found guilty in courts of common pleas and Islamic Revolution tribunals, the Judicial Organization of the Armed Forces and the State Discretionary Punishment Organization.
Raeisi underlined the need to reduce the number of inmates at prison facilities as the country is currently at a critical juncture amid the global fight against the coronavirus pandemic.
In his letter, the Judiciary chief has specified in detail the inmates to whom the parole will apply, depending on the type of crime committed and the time already served in jail.
In response, Ayatollah Khamenei extended his congratulations on those occasions, and granted his consent to the proposal.
Earlier in the day, Iran's Judiciary spokesman Gholamhossein Esmaili said 85,000 prisoners, including half of those serving time on security charges, had temporarily been freed due to the virus spread.
"Some 50% of those released are security-related prisoners … Also inside the jails, we have taken precautionary measures to confront the outbreak," he pointed out, without elaborating on when those released would have to return to jail.
Among those temporarily released was British-Iranian national Nazanin Zaghari-Ratcliffe, who is serving a five-year jail term in Tehran's Evin prison for espionage.
In an interview with The Guardian, her husband Richard Ratcliffe said he cautiously welcomed the temporary furlough granted until April 4.
British Foreign Secretary Dominic Raab also reacted to the news in a statement and said, "I am relieved that Mrs. Zaghari-Ratcliffe was today temporarily released into the care of her family in Iran."
The novel coronavirus (COVID-19) has so far killed 988 Iranians and infected 16,169 others. A total of 5,389 people have also recovered.
Worldwide, there have been more than 198,737 confirmed cases of the virus and 7,989 deaths since it first emerged in China in December.