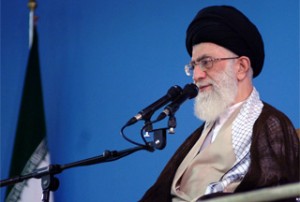 The Leader of the Islamic Ummah and Opressed People has stressed the role of law, justice and knowledge as he set new policies for administrative affairs.
Imam Seyyed Ali Khamenei has ordered the heads of Parliament, government and judiciary as well as the Expediency Council and the Armed Forces to periodically report on the implementation of these policies.
The new policies stress the role of justice and knowledge in top administrative positions to improve the overall quality in government bodies.
The Leader also demanded the further development of an "electronic administrative system" for the benefit of the public.
Imam Ali Khamenei also advised the officials in charge of the administrative bodies to avoid "favoritism" in handling public affairs.