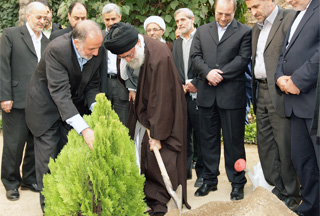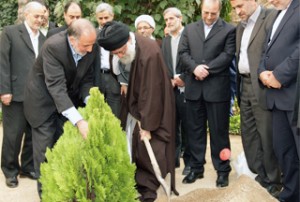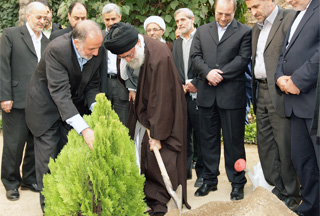 The Leader of the Islamic Ummah and Opressed People says Iranian officials should prevent the damaging of the country's natural resources.
"The officials in charge should stop the usurpers from damaging the forests and natural resources, especially near big cities," Imam Seyyed Ali Khamenei said on Tuesday.
March 6 is the national Arbor Day in Iran in which individuals and groups are encouraged to plant trees.
Imam Ali Khamenei further said the reasonable use of natural resources would not cause damage to the environment as such resources can be revived by planting trees.