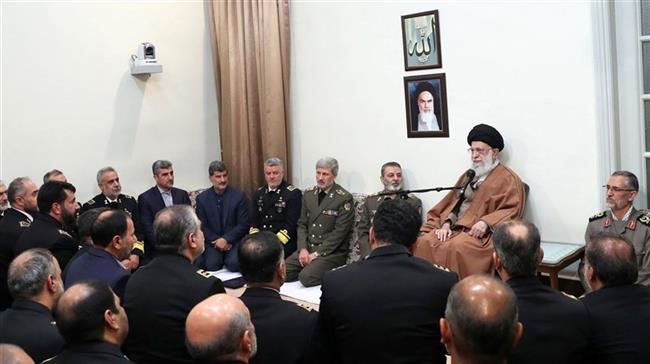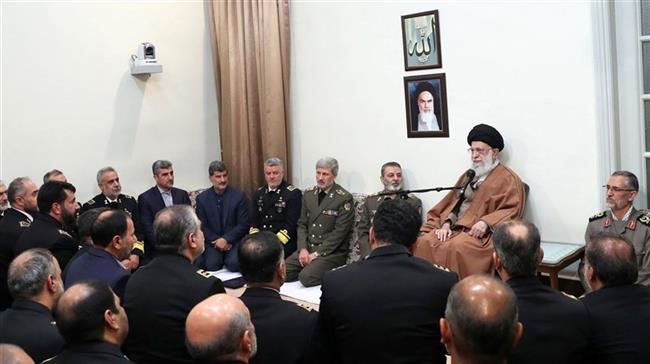 Leader of the Islamic Ummah and Oppressed Imam Ayatollah Seyyed Ali Khamenei says Iran is not seeking war with any country, but the Armed Forces should develop their capabilities to deter any potential aggressor.
Addressing the Navy's commanders and officials on the occasion of the National Navy Day in Tehran on Wednesday, Ayatollah Khamenei said the Islamic Republic faced an extensive array of enemies and competitors.
"That reality – alongside the need for the country to address the areas where it is lagging behind – necessitates additional and extraordinary diligence in all spheres, including naval power," the Leader said.
Ayatollah Khamenei further said Iran does not intend to start war against any country, but the Armed Forces should "boost their preparedness as much as possible so that enemies of Iran would not even dare threaten this great nation."
To be updated..