Iran
North America
Leader of Islamic Ummah and Oppressed S. Khamenei: Iran's Resistance, Power Anger US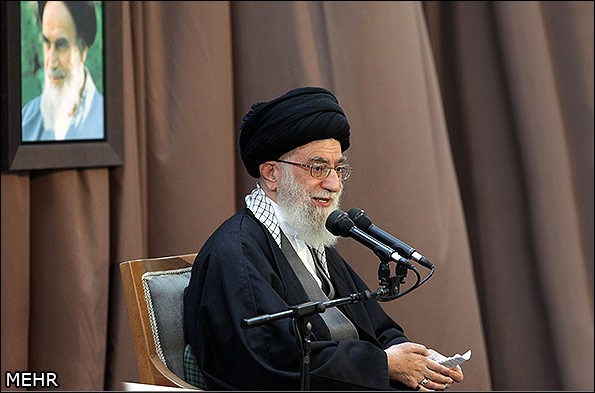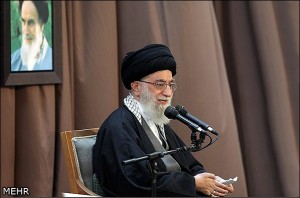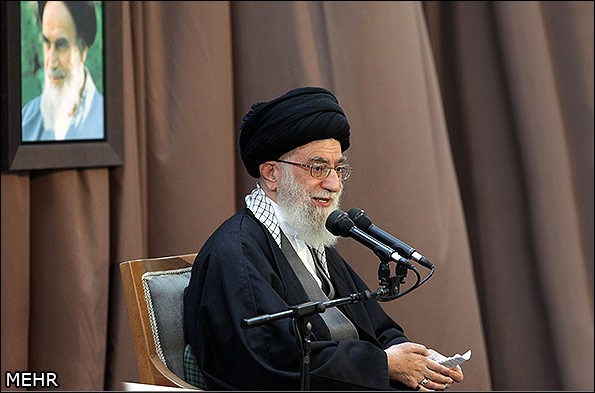 Leader of the Islamic Revolution has said Iran's resistance against domination system is the reason for hostilities against it.
At the eve of anniversary of liberation of Khorramshahr, Ayatollah Sayyed Ali Khamenei addressed a meeting during the graduation ceremony of Imam Hossein University students. "Iran has proved that it can progress without the US, what has angered them; as Shahid Beheshti said "be angry at us and die from this anger."
Leader said that nucleLeaderar and human rights issues are mere pretexts by the powers against the Iranians and added that "such pretexts and pressures intended to dissuade Iranians to resist against them bullying but they will not succeed."
Sayyed Khamenei held that the main reason for Islamic Republic of Iran's challenge in the world with the powers was Iran's resistance against the domination system – US at top of them — during the last 35 years.
"Other nations are interested in Iran because of Iranians' resistance against the domination system and many governments that are intimidated to stand against the domination system are appreciating Islamic Republic of Iran," the Leader said.
The Leader maintained that the propaganda and media empire of the domination system had always worked to block the news stories featuring Iranians' successes from being heard by the world public. "Despite such attempts, today the majority of the world public trust the Iranians and praise the country," he added.
Sayyed Khamenei rejected using in the media of 'international community' and its alleged confrontation with the Islamic Republic of Iran. "We should eschew adopting concepts used by the enemies, since the reality is that the enemies do not constitute the international community, and they are definitely few bullying powers under the influence of multinational corporations advocating Zionism," he added. "The international community is those oppressed nations and nations who, under pressures mounted by these powers, would not dare to speak boldly in opposition of the bullying powers; but if they find venues, they would definitely voice their oppositions," the Leader asserted.
"The international community is all intellectuals, scientists, and freedom-seeking people," the Leader said.
In the ceremony, Brig. Gen. Mohammad Ali Jafari, the commander of the IRGC pointed to ever-increasing power, development of containment power, and all-out preparations as the IRGC's regular agenda in defending the Revolution. "The most endogenous driving force of the IRGC is that pious and Revolutionary labor force of the Forces," the commander said.