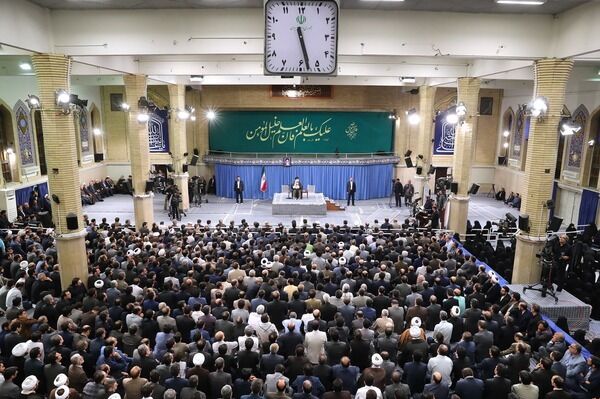 Supreme Leader of the Islamic Revolution Ayatollah Seyyed Ali Khamenei received a group of academicians, researchers and elites on Wednesday.
A number of university professors and faculty members attended a meeting with the Supreme Leader, held at Imam Khomeini Hussayniyah.
The meeting occurred on the 23rd day of the month of Ramadan.