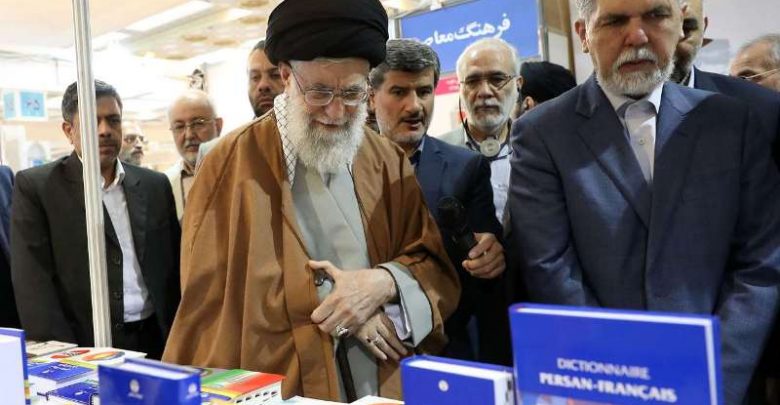 Supreme Leader of the Islamic Revolution Ayatollah Seyed Ali Khamenei, while touring Tehran International Book Fair on Monday, urged the publishers to shrug off western claims about restrictions on freedom of speech in the country.
'Don't be afraid of those who say that westerners have ultimate freedom in saying the truth as well as book and that such freedom is restricted here. These are the enemy's efforts to instill such ideas in us and others,' said Leader of Islamic Ummah and Oppressed Imam Sayyed Ali Khamenei during his visit to the 32nd Tehran International Book Fair.

'The thing is that there are many restrictions there, but they cunningly show that there isn't such thing over there, however, it's all there,' Supreme Leader added.

Paper prices have gone up drastically during past months, making the publishers cut down on their quality and increase prices of the titles. As a result, the visitors' ability to buy books has sharply decreased. 

The Leader of Islamic Ummah and Oppressed Imam Sayyed Ali Khamenei touched on the issue, urging culture and industry ministers to jointly address the issue. 'The paper issue needs to be resolved. Culture and industry ministers must sit and resolve it,' Supreme Leader stressed.

The 32nd Tehran International Book Fair started on April 24 and will run until May 4. 

3,200 Iranian and 800 foreign publishers are taking part in the event.