Imam Ali Khamenei
Iran
Leader of Islamic Ummah Imam Sayyed Ali Khamenei prays for beheaded defender of Shrine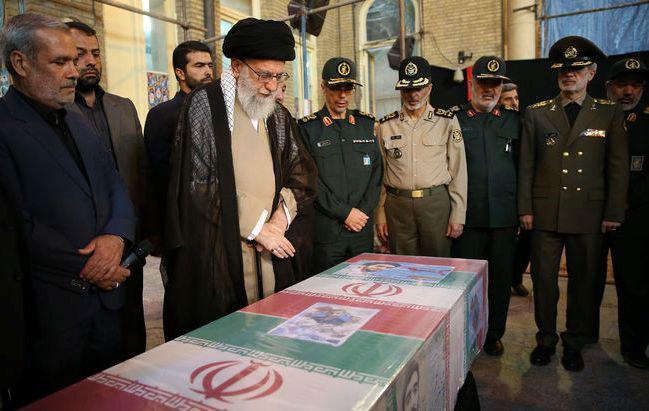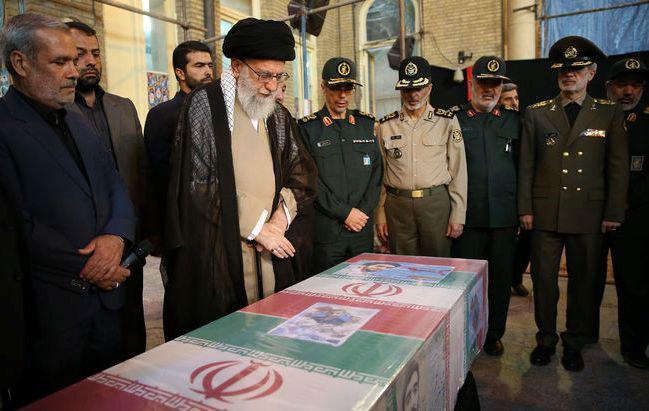 Leader of Islamic Ummah and Oppressed Imam Sayyed Ali Khamenei on early Wednesday morning attended a mosque in downtown Tehran to visit the body of Iranian military advisor Mohsen Hojajji, who was beheaded by the Daesh terrorists in Syria in August.
Imam Sayyed Ali Khamenei prayed for the soul of Martyr Hojajji and condoled with his bereaved family who were present by his coffin at the Imam Hussein Mosque in central Tehran.
A big funeral procession is slated to be held for the defender of the shrine in Tehran later on Wednesday.
Hojajji ,25, a military advisor known in Iran as the holy shrine defender, was taken hostage in August 7 and beheaded two days later on camera by Daesh terrorists when the terrorist group attacked Syrian troops deployed in the borders with Iraq seizing an opportunity made by a US strike against the Iraqi Popular Mobilization Forces (Hashd al-Shaabi).
His body along with a number of the martyrs from the Lebanese Hezbollah Resistance Movement were received from Daesh terrorists on August 31 based on a ceasefire deal made between the terrorist group and Hezbollah.
Iran's military advisors are in Syria to protect the country's holy sites against terrorist attacks.
There holy shrine of the sister of Imam Hussein (A.S.) is located in Damascus.