Iran
Middle East
Leader of Islamic Ummah: Qaeda, ISIL Created by Westerners, 'Israel' Brought to its Knees in Gaza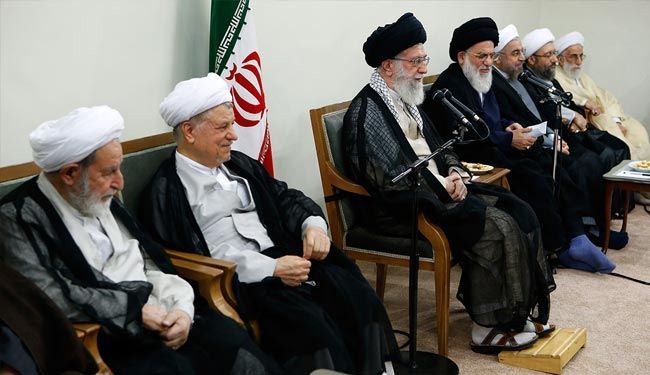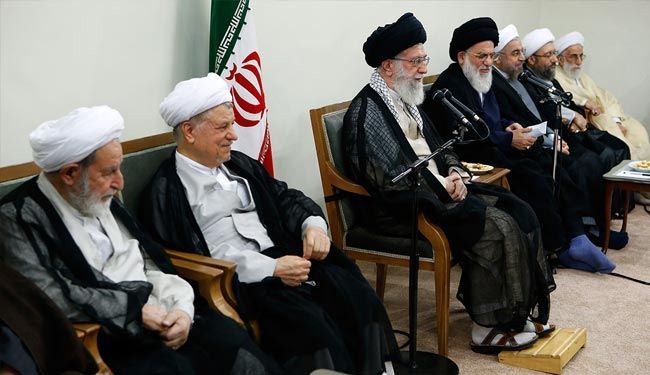 Supreme Leader of the Islamic Revolution Ayatollah Sayyed Ali Khamenei in a meeting with members of the Assembly of Experts on Thursday said that the Zionist regime was defeated in its recent war against the Palestinians in Gaza Strip.
ˈThe recent war in Gaza was an example of miracle; a small region with limited capabilities accomplished a task that the Zionist regime, as the symbol of the West's power, was brought to its knees,ˈ Ayatollah Khamenei said during the meeting.
ˈThe present developments indicate change in the 70-year-old global order which was founded by the westerners, including Europe and the US, and formation of a new system,ˈ the Supreme Leader said.
Ayatollah Khamenei pointed to ideological background of the western system, and said, ˈThe westerners throughout many years tried to show the ideological superiority of their system over other parts of the world and different religions, especially Islam, to an extent that unfortunately in the Muslim world some people and personalities as well as governments under the influence of these mottos got to believe in the West's ideological superiority and this way of thinking still has its supporters.ˈ
The Supreme Leader pointed to the political and military bases of the western civilization, and said, ˈIf nations, governments or political currents are not influenced by the alleged ideological system of the West and they stand up against them, they will be confronted through political and military pressures.ˈ
Ayatollah Khamenei said that the western system were expanding and modernizing everyday by using propaganda tools and they tried to convince the nations that the West's ideological system was the best.
Imam Khamenei stressed the terrorist Qaeda and ISIL were undoubtedly created by the Americans and the Western powers which claim that they have no relations with the extremist groups.