Imam Ali Khamenei
Iran
Leaders of Ummah
Middle East
Palestine
Leader of the Islamic Ummah and Oppressed Imam Khamenei: Relying on US, Zionist Entity behind Decline of Awakening in Region
Leader of the Islamic Ummah and Oppressed Imam Sayyed Ali Khamenei said the wave of Islamic Awakening in several countries in the region was declined because those nations relied on the US and the Zionist entity.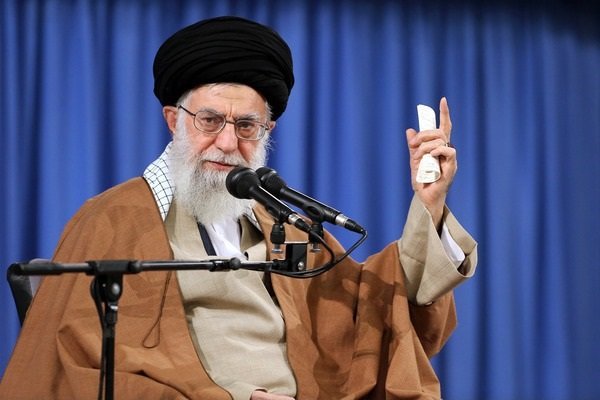 The Leader's remarks were during a Quran recitation ceremony held at Imam Khomeni Hussayniyah in Tehran, on the first eve of the holy month of Ramadan.
His eminence praised the Quran as a divine masterpiece that attracts the hearts, stressing on the importance of establishing bonds with the holy book.
Imam Khamenei said that ignoring the Quranic advice not to trust the oppressors is predicament of the people of the world today.
"They trust the tyrants and they become miserable. We have witnessed that there was some sort of awakening, some sort of enthusiasm among Islamic countries but like a burning flame that is put out by pouring ashes over it, it was extinguished. Because they relied on the US and the Zionist regime. They did not realize what they had to do," Mehr news agency reported, citing Khamenei.ir website, the official website of the Leader.
"If God the Exalted assist a nation and that nation fails to appreciate that divine assistance, they will be knocked down and slapped across the face," his eminence added.
He also hailed recitation ceremonies as occasions to celebrate the artistic aspect of the Quran.
"This artistic masterpiece should be performed artistically," Imam Khamenei said, adding: "I have repeatedly advised our friends to recite the Quran in a way that emphasizes the meaning to the audience."