Iraq
Leader of Ummah Imam Khamenei's Aide: Terrorists Declining in Iraq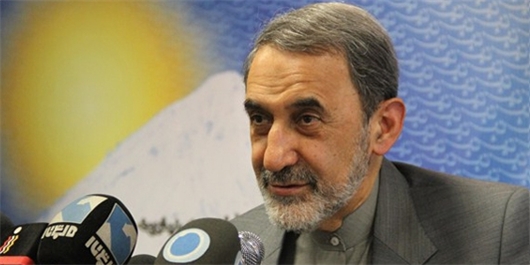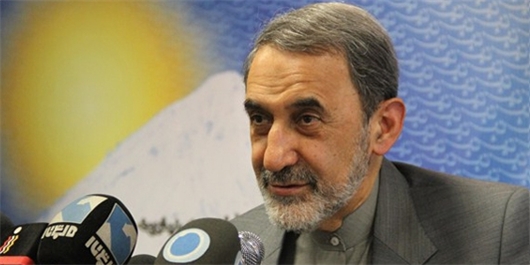 Leader of Ummah and Oppressed People Imam Khamenei's senior advisor Ali Akbar Velayati expressed pleasure that the Iraqi people and government have succeeded in defeating the terrorist groups, and said the terrorism in Iraq is moving on a downward slope.
"The terrorist groups like the ISIL and others are being defeated in Iraq and this has been done through the efforts of the Iraqi people, specially the popular forces, after the jihad fatwa was issued by Ayatollah Sistani and with the help of the popular and Iranian forces, and the terrorist groups which were once in power are now nearing demise," Velayati told reporters after meeting with Head of the Islamic Supreme Council of Iraq Ammar al-Hakim in Tehran on Sunday.
Asked about some remarks on the federalization of Iraq, he said, "The Iraqi people should decide about what is going on in Iraq and their interests." Yet, he expressed the confidence that none of the Shiite, Sunni and Kurdish groups favors Iraq's weakness "and they support the territorial integrity and growing power of their country".
In relevant remarks last Tuesday, Secretary of Iran's Supreme National Security Council (SNSC) strongly condemned the crimes committed by the Islamic State of Iraq and the Levant in Iraq, and stressed that the war on ISIL should continue until all the Takfiri terrorists are driven out of entire Iraq.
"Even an inch of Iraq's soil should not be under the occupation of the Takfiri terrorists who have no objective other than (promoting) Islamophobia and destruction of Iraq's human and financial resources," Shamkhani said in a meeting with visiting Iraqi Defense Minister Khalid al-Obeidi in Tehran.
He underlined that the ISIL was in a weak position now, and said, "If some trans-regional countries' arms and financial aids to ISIL are cut, we will soon witness the liberation of all regions which are currently under the control of the terrorists."
Shamkhani reiterated that Iran had and would always support the restoration of security and tranquility in the regional countries, including Iraq.
He pointed to the status quo of Iran-Iraq defense relations, and said, "The expansion of strategic ties between the two countries is not restricted to the defense fields and we will witness broadening of economic cooperation between Iran and Iraq soon."
The Iraqi defense minister, for his part, voiced pleasure in his ongoing visit to Iran, and said, "Iran's all-out support for the Iraqi armed forces has played a determining role in the recent victories of the Iraqi army (against ISIL)."
Obeidi noted that the recent Iraqi elections had played a valuable role in strengthening the Arab country's armed forces and boosting the morale of Iraqi troops.