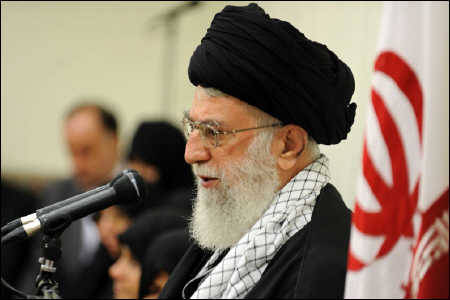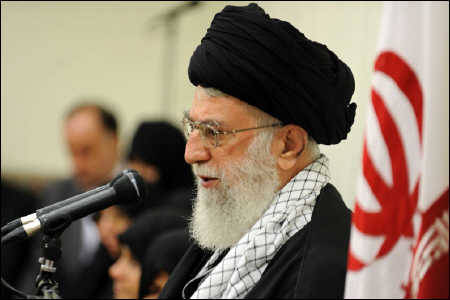 Leader of Ummah and Opressed People Grand Ayatollah Sayyed Ali Khamenei commented Thursday on the latest US proposal on direct negotiations with Iran, considering that "negotiations accompanied with threats, pressure, and bad intentions, are meaningless."
His eminence said that "by dragging Iran into negotiations, the US is trying to use Iran as a winning card, to compensate for its political defeats in the region."
During his reception of leaders and members of the Iranian army air forces, Imam Khamenei added that "the new US officials are repeating their calls for negotiations, and are claiming that the ball is in Iran's court."
"The ball is actually in your court, and you should explain what does a call for negotiations, accompanied with threats, pressure, and bad intentions, mean?" he further stated.
Leader of the Islamic Revolution further highlighted "the failure of the US foreign policy in the Middle East," considering that "this failure urged them to confirm that negotiations will take place. America is trying to use Iran as a winning card, by dragging it into negotiations, to compensate for its political defeats in the region, and to make the world believe that it has good intentions."
US Vise President Joe Biden had announced on the 4th of February that the US was ready to hold direct negotiations with Iran over the nuclear issue."
However, the US authority had imposed, starting the 6th of February, a new economic embargo on Iran.