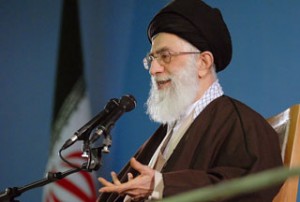 Leader of Ummah Imam Ali Khamenei offered Friday his condolences over the assassination of an Iranian nuclear scientist.
Dr. Massoud Ali-Mohammadi was killed in a remote-controlled bomb attack in the Iranian capital on Tuesday.
In a statement, Imam Ali Khamenei condemned the terror attack, holding Iran's enemies responsible for it.
"The criminal hand that brought this disaster has revealed the motive of the enemies of the Islamic Republic of Iran to deal a blow to the scientific movement of the country," the Leader said.
The Leader said Iranian scientists and researchers would not allow the enemies to impede the nation's scientific advancements.
Iran has accused Israel and the United States for the attack.