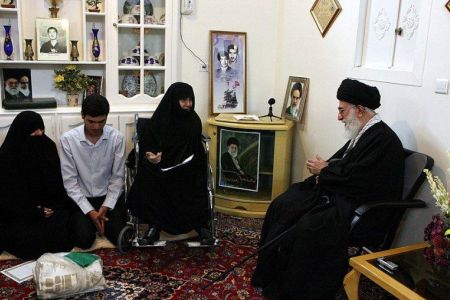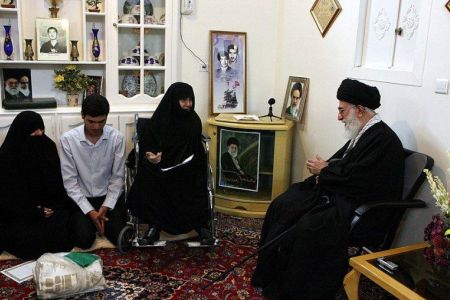 Leader of Islamic Ummah and Oppressed People Imam Seyyed Ali Khamenei has arrived in Tehran after a 10-day visit to the holy city of Qom.
Imam Khamenei arrived in Tehran late on Friday after meetings with officials, students, clerics, and the people of Qom during his stay in the city, the Leader's official website reported.
The Leader met with the families of three Iranian martyrs on the last day of his visit.
Imam Khamenei praised the three martyrs for their "sacrifice" and their families for their "patience."
During his stay, Imam Khamenei also met with Chairman of the Society of Qom Seminary Instructors Ayatollah Mohammad Yazdi.
The Leader praised the society for its history of supporting the founder of the Islamic Republic, the late Imam Khomeini, during the hard times prior to the victory of the Islamic Revolution.
Imam Khamenei also met with a number of leading religious figures, including grand ayatollahs Lotfollah Safi Golpayegani, Hossein Nouri Hamedani, Naser Makarem Shirazi, Mousa Shobeiri Zanjani, Jafar Sobhani, and Abdollah Javadi Amoli.
In addition, Imam Khamenei paid a visit to an exhibition displaying the programs and achievements of the research centers of the Qom Seminary.
The Leader arrived in Qom on October 19 and received a rapturous welcome. Thousands of people, including foreigners studying at Qom's theology schools, poured into the streets to welcome him.
Upon arrival, Imam Khamenei addressed tens of thousands of clerics and students of the Qom Seminary.