Iran
Leader Rules Out Iran-US Direct Talks as "Merely A Damage"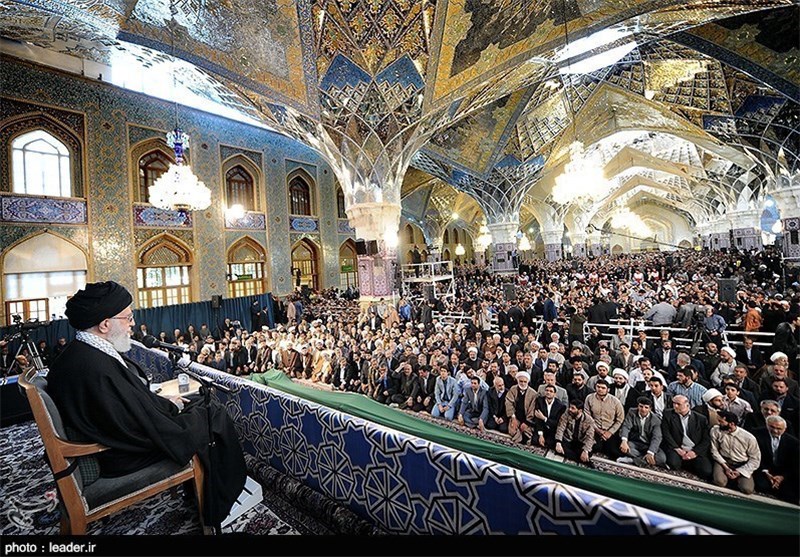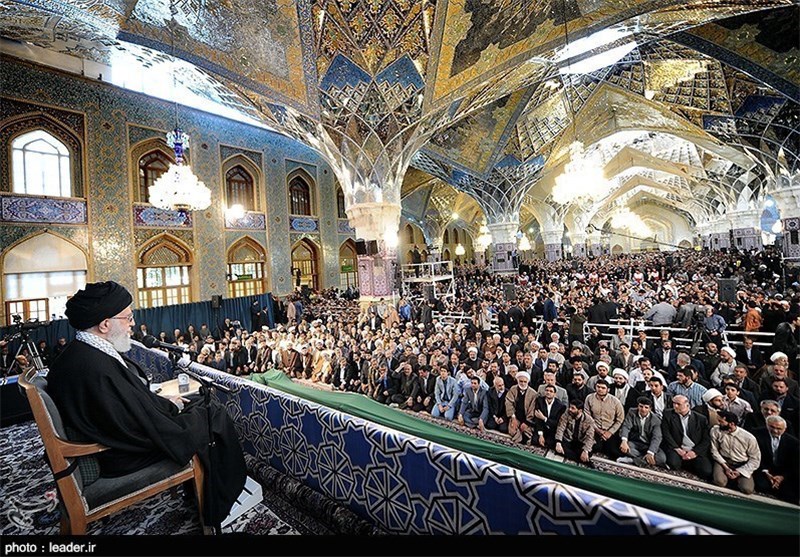 Leader of the Islamic Revolution Ayatollah Seyed Ali Khamenei on Sunday warned against any direct negotiation with the US, saying that Washington has not practically fulfilled its commitments under a recent nuclear deal between Tehran and world powers (known as JCPOA).
Addressing a huge gathering of Iranian people at the holy shrine of the eighth Shiite Imam, Imam Reza, in northeastern city of Mashhad, on the occasion of the New Persian Year, Ayatollah Khamenei noted that Americans have yet to fulfill what they were supposed to do as per the nuclear deal.
As Foreign Minister Mohammad Javad Zarif said, Washington has just taken measures on the paper, but is preventing Iran from realizing its objectives through "detours", the Leader went on to say.
Iran still has problems in its banking transactions or in restoring its frozen assets, because Western countries and those involved in such processes are afraid of Americans, Imam Khamenei noted, lashing out at the US for its moves to prevent Iran from taking advantage of the sanctions removal based on the JCPOA.
Those who are hopeful about direct talks and reaching agreements with the US are ignoring the fact that, under any agreement, Iran has to fulfil all of its commitments, while the other side resorts to every trick and ruse not to be loyal to its obligations, the Leader warned.