Imam Ali Khamenei
Iran
Leaders of Ummah
Middle East
Leader to address people at Imam Reza shrine today
Leader of Islamic Ummah and Oppressed Imam Ayatollah Seyyed Ali Khamenei will address the nation on Thursday at the Imam Reza shrine in Mashhad, northeast Iran.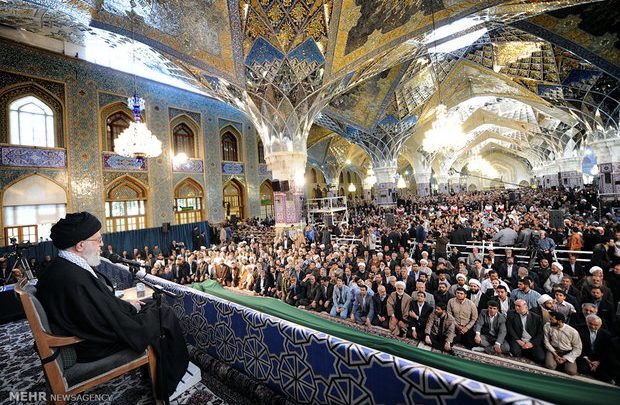 Leader's speech will reportedly start at 3:00 PM local time, 11:30 AM, GMT.
His speech will be broadcast live from Iranian state TV and will be also covered by all major news agencies, including MNA.