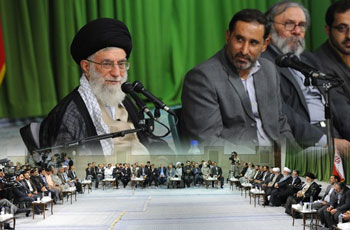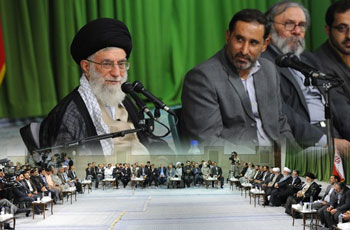 Leader of the Islamic Ummah and Opressed People Imam Sayyed Ali Khamenei urged for paying a special attention to poetry among the current and contemporary arts.
In a meeting with a host of poets on Wednesday, the Leader said Iran enjoying ancient history and poetic heritage is considered among the first countries active in the field.
Imam Ali Khamenei stated that the growth and promotion of poetry help pave the ground for the promotion of other arts, adding Iran possesses natural talent and ability to progress in the outstanding art of poetry.
The Leader also talked about the necessity for using the poetry talent in a way that
God is satisfied.
The poetical talent is a God's blessing which is not comparable to other observable gifts of the Almighty, so it is better the genius is used in a place that the God expects, Imam Ali Khamenei said.
Referring to the 1400-year-old history of Iran after emergence of Islam and different political and social governments that ruled the country, the IR Leader reiterated that within the period, Iran has not witnessed any event as great as the Islamic Revolution.
Imam Ali Khamenei said that art, poetry in particular should describe the current conditions, reiterating that the Islamic Revolution is a good background for the growth of culture, thought and art.