Africa
Imam Ali Khamenei
Leader:"Hegemonic powers seek to imply that it is impossible to resist against them but the NAM member states can belie such propaganda"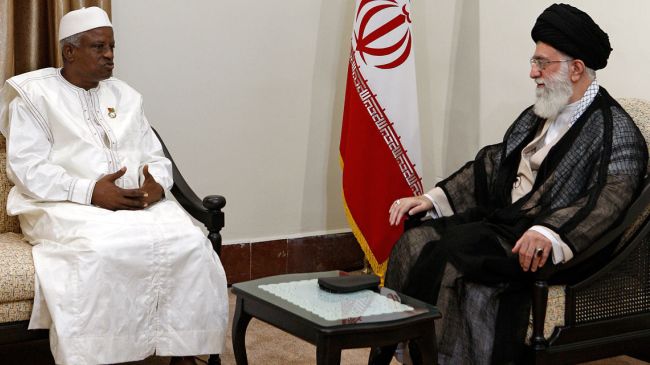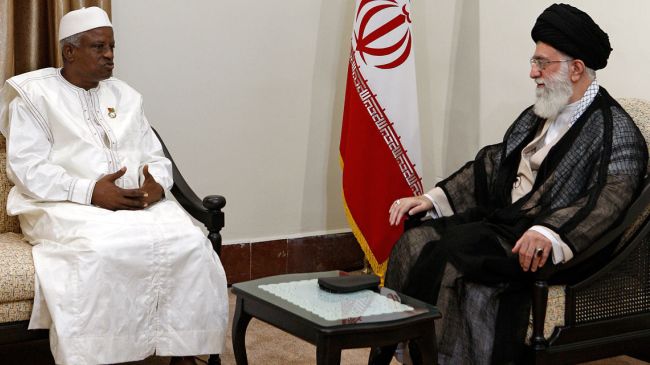 The Leader of Islamic Ummah and Oppressed People Imam Sayyed Ali Khamenei has underlined the importance of making use of the Non-Aligned Movement (NAM)'s potentials to prevent the bullying powers from exerting pressure on independent countries.
"If the members of the movement plan broad cooperation within the framework of the Non-Aligned Movement, efforts by the bullying powers to impose sanctions and pressure on independent countries will be thwarted," Ayatollah Khamenei said in a meeting with President of Guinea Bissau Sheriff Namajo on the sidelines of the 16th NAM Summit in Tehran on Saturday.
The Leader added that the NAM provides a very good capacity for cooperation among its member states in different fields.
The Leader of Islamic Ummah and Oppressed People Imam Sayyed Ali Khamenei stated that the hegemonic powers seek to imply that it is impossible to resist against them but the NAM member states can belie such propaganda.
Namajo expressed his country's willingness to expand relations with Iran in all fields.
Iran assumed the rotating presidency of NAM for a three-year term during the 16th NAM Summit which wrapped up in Tehran on Friday.
Over 100 countries sent representatives to the NAM summit, which kicked off on Sunday with a two-day expert-level meeting in the Iranian capital, followed by a foreign ministerial meeting that ended on Wednesday.
NAM is an international organization with 120 member states that is not formally aligned with or against any major power bloc.